Don't Flush Wipes Down the Toilet
May 05, 2020
---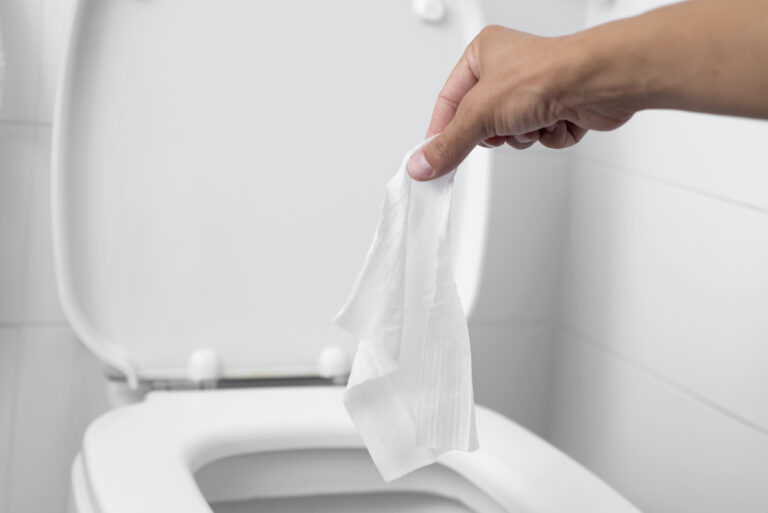 In New Jersey and around the country, people are talking about toilet paper due to the novel coronavirus. If they can't find toilet paper, they are trying alternatives like "flushable" wipes or different types of fabric.
Whether you have toilet paper or not, your family members at home will need to keep proper toilet maintenance in mind to avoid frustrating clogs. Let A.J. Perri help with clog prevention (and plumbing repairs) using these tips.
ONLY Flush Toilet Paper
Toilet paper is specifically designed to dissolve in water. Your toilet and plumbing pipes can handle human waste and toilet paper, but other materials will build up to cause a clog. This includes tissues, paper towels, napkins, diapers, disinfectant or baby wipes, and more. It may seem convenient to flush trash or other used items, but your toilet is not a garbage can.
Proper Flushing
With your family at home, your toilets are likely being used much more than normal. This is the perfect time to remind everyone in your household about proper flushing procedures. Especially with children, make sure that they know what an appropriate amount of toilet paper is to use.
Avoid using large wads of toilet paper, both to conserve paper and to prevent clogs. These wads of toilet paper can ball up causing only the outer paper to dissolve while the inner portion creates a clog. If you must use a large amount of toilet paper, try to avoid flushing it all at once.
Clear the Area and Shut the Lid
Avoid installing shelving above the toilet or using the tank for extra storage/decoration. With more people at home, smaller items can go down the drain without you even noticing, and cause major clogs or severe damage to your toilet.
If you have young children in your family, you may also want to make a habit of keeping the toilet lid down and the bathroom door shut. Playing in the water or flushing toys down the drain can be a "fun" activity for little ones that won't be fun for you to deal with later.
When to Call a Professional
A slow or weak-sounding flush can often mean that a clog is forming. You can use a good-quality plunger with a tight seal to help clear the drain if you have a slow flush or fully clogged pipe. If you cannot remove the clog on your own, then it is time to call our expert plumbers at A.J. Perri, who can use professional equipment to get your system back up and running.
If you live in the Tinton Falls and surrounding areas and are having issues with your toilet getting clogged or draining poorly, don't hesitate to contact A.J. Perri at (732) 733-2548 or schedule a visit online. We are here to help with any of your plumbing or HVAC needs.
Last Updated: September 13, 2023