Air Filtering and Purification
---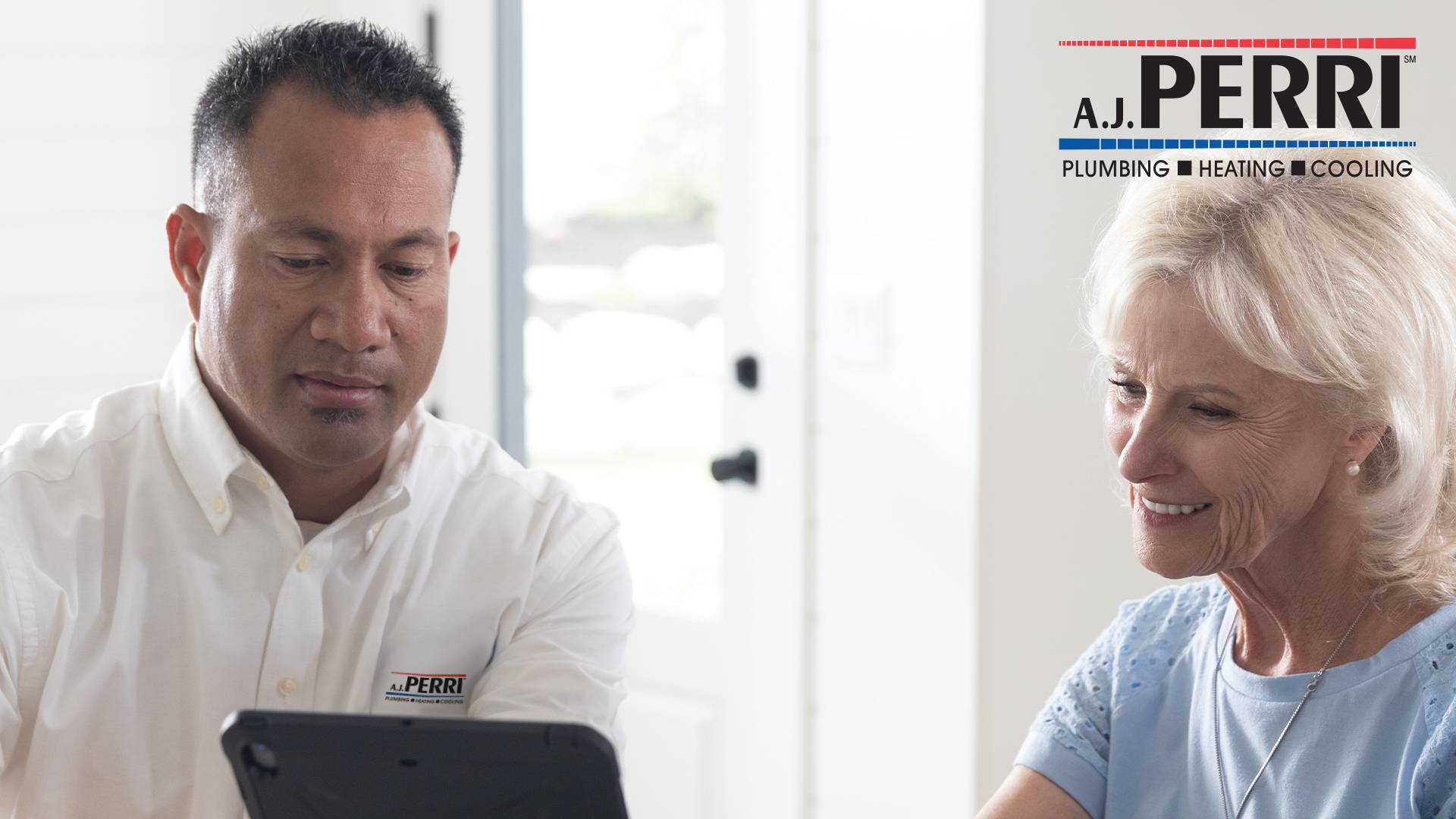 Many of us spend the majority of our time indoors, which is why an air cleaner is so important. Indoor air can be almost 100 times more polluted than the air outside! This can be detrimental if you suffer from allergies, asthma, hay fever, or other breathing difficulties. Luckily, there is an air cleaner that can help you.
Air Scrubbers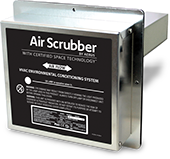 Air scrubbers install right into your HVAC system and go to work when your system is running. This air cleaner will actually clean your air while you sleep! Air scrubbers utilize UV light waves to create molecules that are then sent throughout your home to clean and disinfect. If only they could do all of your chores!
The disinfecting molecules reduce or eliminate:
air pollutants,

cigarette smell,

chemical odors,

dust,

smoke,

pollen,

mold,

AND 99% of germs and viruses!
Plus, it actually extends the life of your HVAC system
Call the specialists at A.J. Perri at (732) 733-2548 to ask about their Indoor Air Quality solutions – and start breathing cleaner air today!
Aerus ActivePure Kills COVID-19 On Surfaces
A.J. Perri partners with Aerus, the global leader in surface and air purification solutions. Aerus recently released results that their Hydroxl Blaster with ActivePure Technology kills SARS-CoV-2 within 7 hours on surfaces.* That same ActivePure Technology is in our top-selling indoor air quality product, the Air Scrubber.
In addition, the Air Scrubber by Aerus with ActivePure Technology also:**
destroys over 99% of all surface and airborne contaminants,

safely removes allergy and asthma triggering contaminants,

purifies air, removes VOCs, and significantly reduces odors,

protects your heating and cooling system from potentially dangerous buildup,

creates a cleaner, safer indoor environment.
ActivePure Testing Results:*
Testing was done at MRIGlobal, an independent, FDA-Compliant laboratory. % Reductions measured incrementally over the natural degradation of SARS-CoV-2. Outside of the control group – over 99.9% reduction of SARS-CoV-2. Testing was performed on the Aerus Hydroxyl Blaster with ActivePure Technology.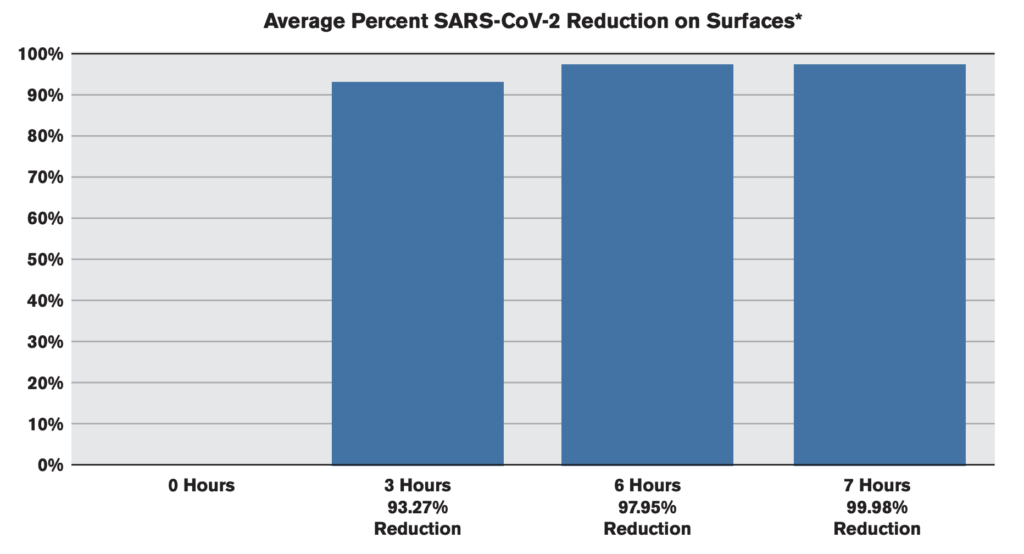 How Does ActivePure Technology Work?
Units with ActivePure Technology pull free oxygen and water molecules in the air through ActivePure's patented honeycomb matrix. The technology creates powerful oxidizers, known as ActivePure Molecules, that are then released back into the room, where they seek and destroy DNA and RNA viruses including SARS-CoV-2 (novel coronavirus), Swine Flu (H1N1), Avian Bird Flu (H5N8), Hepatitis A (HAV) and MS2 bacteriophage, regardless of their size, on surfaces and in the air.
The ActivePure Technology found in the Air Scrubber is the safest, fastest, and most powerful surface and air-purification technology available that minimizes recontamination and cross-contamination in real-time without the use of chemicals or ozone.
Supplies are limited and going fast! Get your Air Scrubber today!
Lab tests for the Hydroxyl Blaster with ActivePure Technology were only performed on surfaces. Findings do not apply to airborne SARS-CoV-2. Sources: * https://www.activepure.com/covid/ ** https://www.airscrubberbyaerus.com/wp-content/uploads/asa_bro_airscrubbebyaerus.pdf [airscrubberbyaerus.com]
Air Filters
Most heating and cooling systems still use a basic air cleaner. At first, these filters were designed to protect the equipment, but not the people served by the equipment. On average, one of these air filters is only capable of removing 3–5% of the particles that pass through it. The air we breathe in our homes is loaded with pollutants like pollen, lung-damaging dust, pet hair, dander, dust mites, tobacco smoke, spores, disease-causing bacteria, and viruses. Visually you can see, in a beam of sunlight, what represents only a fraction of the millions of airborne contaminants inside your home.
There Is An Air Filter That Is Right For You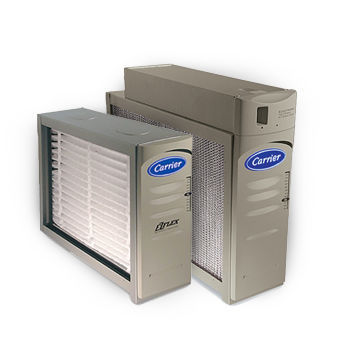 Air filters have been greatly improved in recent years. There are several types available in various efficiencies. They can help you filter the air in your home. Modern air filters can help improve your health and comfort by keeping your entire home filter. And they can help to protect your furnishings and help save you time and the aggravation of continuous dusting and cleaning. For this reason, we recommend adding sophisticated air filtration to your existing systems.
Whole house air filtration offers these key benefits to your family and home:
Health: It's the particles you can't see that you need to worry about. This includes virus-sized particles and bacteria, allergens, respirable dust, and other airborne contaminants. A whole-house air filter can provide relief, up to 40 times more efficiently than standard filters, from these irritants.

Cleanliness: Installing a whole-home air cleaning system means you may need to dust less. These systems help keep your home and its contents cleaner and more comfortable environment.

Equipment Longevity: According to Energy Star, a division of the EPA, "Dirt and neglect are the #1 causes of heating and cooling system failure." This build-up of dust and dirt can be damaging to your heating and cooling equipment and is a major cause of premature failure and expensive maintenance.

Energy Savings: Your heating and cooling equipment can have a reduced efficiency by as much as 25% due to the build-up of pollutants. A Whole-Home Air Filter can help filter out particles and help maintain the efficiency of your central heating and cooling system.
If you're ready to add more fresh into your home want more information on this or any of our other products and services, please contact us. Don't forget to ask us about our exclusive 100% Satisfaction Guarantee!
UV Germicidal Lamps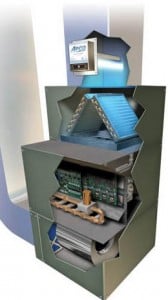 The U.S. Environmental Protection Agency (EPA) cites indoor air pollution as one of the top five growing concerns in our country today. "As [we] spend most of [our] daily lives in homes, offices, schools, health care facilities or other buildings, the quality of the air [we] breathe indoors is critical for [our] health and well-being," says Dr. Srdan Matic, Unit Head, Noncommunicable Diseases and Environment at the WHO (World Health Organization, 2009). A UV germicidal lamp can help.
Modern air sterilizers and whole-house duct cleaning help improve your health and safety. They eliminate molds, bacteria, and germs from source and recirculated air. As a result, they keep your entire home cleaner and healthier. These systems:
kill bacteria and mold growing on the indoor coil

enhance indoor air quality

operate silently

enhance airflow

minimize microbial build-up on coils, and

help Improve system efficiency
Germicidal UV Lamps Keep Coils Free of Mold and Bacteria
The potential mold and bacteria growth on your air conditioning coils is a result of normal condensation that takes place during the cooling process. UV Germicidal Lamps are designed to kill mold and bacteria. This type of air cleaner breaks down their DNA using technology that has been trusted for over 60 years. These lamps are used in water purification, the food processing industries, hospital operating rooms, and more. The addition of a UV Lamp to your home comfort system reduces your family's risk of allergic reactions and illnesses. In addition, they eliminate the foul odors associated with such growth on the coil.
A.J. Perri is proud to offer the Fresh-Aire UV APCO™, the next generation in IAQ improvement technology. Fresh-Aire UV helps sanitize the air and reduces VOC (Volatile Organic Compound) contamination in your home.
Fresh-Aire UV is recognized the world over as a leader in the areas of UV light disinfection and indoor air quality (IAQ). Moreover, the APCO Fresh-Aire UV System recently won the 2011 AHR (International Air Conditioning, Heating & Refrigeration) Expo Innovation Award.
Here are some of the benefits of UV Lamps …
Health: 50% of illnesses (such as colds and flu, allergies and asthma) are caused or aggravated by mold, mildew, bacteria, and fungi according to the American College of Allergists.

Comfort: You can enjoy a home free of mold and mildew in your heating and cooling system. Additionally, you can eliminate the odor caused by mold and mildew.

Equipment Protection: Accumulating mold and mildew makes your heating and cooling system work longer and harder. As a result, this can lead to untimely repairs. Also, it can lead to having to replace your system long before you should have to.

Energy Savings: A Whole-Home UV Germicidal Lamp saves you money on your utility bills. Also, it allows your home comfort system to run less often, for shorter periods of time and at peak efficiency.
For more on this or any of our other products and services, please contact us. Don't forget to ask us about our exclusive 100% Satisfaction Guarantee!