Plumbing Considerations for Your Next Bathroom Remodel
June 15, 2018
---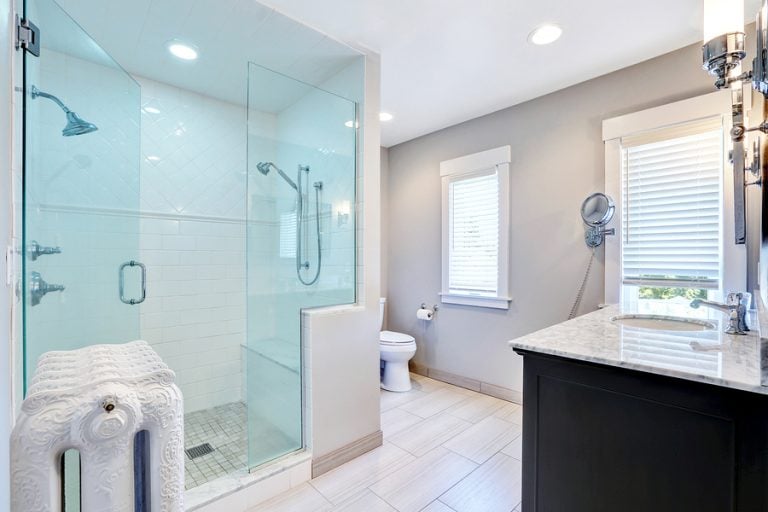 Bathrooms are one of the most expensive home remodeling projects, largely because of the plumbing considerations. However, an updated bathroom is one of the projects that will more readily increase the value of your home as well.
It's a matter of personal taste – and a lot of fun – to pick out the cabinets, tiles, and faucets. However, it's wise to think through the less glamorous aspects related to plumbing if you want to avoid unnecessary costs and potential delays.
When designing or working with existing plumbing, it's important to plan ahead and consider the following issues:
Placement of your toilet tank
This should be one of your first considerations – especially if you're moving the placement of your toilet or opting for a mounted tank this time around. Mounted tanks require hidden and/or recessed drain systems, which need to be planned out well in advance of where you place your other furnishings.
Choosing your drain size
You may not think about this any other time, but the standard drain size is 1.5 inches. Unless you specify otherwise, that is what you will likely have installed. That will only narrow over time as hair and other debris inevitably collect on the sides. However, if you upgrade to a 2-inch drain, the cost up front is not that much more, and it may save money later down the road in maintenance calls.
Installing a shower floor drain
Tiled shower units with floor drains are increasingly popular. It's important not to forget, that if you want to install a shower floor drain the base of the shower will need the right angle for adequate drainage. Make sure that your installer knows how to properly slope the tiles.
Extra plumbing requirements
If you choose to install a bidet, you should know that some bidet bowls are completely separate while others have additional water lines that drain through the toilet. Either way it will require additional plumbing.
Pipe placement
Sometimes plumbing pipes are placed along an exterior wall due to space or special configurations. This is not generally recommended if you live in a climate like New Jersey that has cold weather because your pipes can freeze. If you must have pipes running along an exterior wall, make sure the walls are well insulated and your pipes are heavily wrapped.
Basement or slab
If your house has a basement or crawl space, you probably won't have any special issues with re-doing your plumbing. However, if your house sits on a slab, changing the plumbing system that runs through that slab can be very expensive; it will require jackhammering through concrete, re-doing the system, then re-pouring the concrete. Either way, it's best to budget accordingly.
Placement of cabinetry
Your vanity style and placement are greatly affected by the drainage pipe assembly. If you want recessed cabinets, make sure your vanity pipes don't need to be installed where you want to put the recessed cabinet.
With any of these issues or any plumbing-related remodeling projects for your home, it's best to consult with a professional plumber in your area. Investing in professional plumbing installation can save you from future headaches and unnecessary expenses.
Last Updated: June 09, 2023