Asbury Park Heating & Air Conditioning and Plumbing
---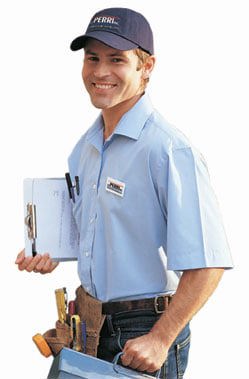 A.J. Perri has been serving the residents of Asbury Park for 52 years. Our services include air conditioning repair and installation, furnace repair and installation, plumbing, and more. We also offer a wide range of products to meet the needs of homes and businesses in Asbury Park. Some of these products include air conditioners, furnaces, heat pumps, water heaters & on-demand water heaters, and more. We have a staff of more than 130 employees and a large fleet of over 100 service vehicles. Give us a call today!
Air Conditioning Asbury Park
Asbury Park residents have been calling on A.J. Perri for all of their air conditioning needs for 40+ years. Our trained and certified service technicians can handle all of your air conditioning needs. They will look at all of the factors that can affect the comfort in your home, including physical factors such as humidity and indoor air quality. They then follow through with maintenance to make sure you get the most out of your investment.
Heating / Furnace Repair Asbury Park
Our certified heating technicians have been repairing and installing furnaces in Asbury Park for 40+ years. Is it time for a new furnace? We are a factory-authorized dealer of Carrier furnaces. We're proud to offer a wide rage of Carrier furnace options and our technicians can help determine the best furnace for your home or business in Asbury Park.
Asbury Park Plumber
Professional, fast, and dependable plumbing installation and service is what you can expect from A.J. Perri.  We value your time and your business and our plumbers will use drop cloths and clean up after themselves when they're done. You can always count on us when you have a plumbing issue in your Asbury Park home.
A.J. Perri coverage area includes homes and businesses in the 07712 zip code.
Providing Expert Plumbing & HVAC Solutions in Asbury Park's Climate
With a humid subtropical climate, the weather in Asbury Park can require your HVAC and plumbing systems to work harder. July's average high temperatures in the mid-80s, coupled with nearly 90 days of freezing cold nights each year, mean you want to be sure that your heating and cooling systems can keep up with the load. You can count on our heating and cooling company to help you minimize disruption and confirm that your equipment is ready for each season. Our plumbing contractors have everything you need to deal with climate-related plumbing challenges, from root intrusion to frozen pipes.
To learn more about local building codes and regulations concerning your HVAC and plumbing systems, contact the Asbury Park Construction Department.
FAQ
What do I do if my toilet keeps running?
A toilet that keeps running can lead to serious water consumption over time. If the flapper valve does not close fully, or if your toilet's water levels need adjusting, you may notice this problem. Our plumbers can inspect your toilet and determine the best fix to ensure reliable flushing without constant running.
Why does my HVAC system emit odors during operation?
Musty odors or other smells coming from your vents indicate that you may have a problem with your HVAC system or ductwork. Mold or mildew in your ductwork can create a musty odor, while burning smells may indicate an electrical problem. Our technicians can provide HVAC service to identify the cause and outline possible solutions.
How do I deal with a leaky pipe?
Plumbing leaks can create extensive water damage within hours if you do not address them quickly. If you're not sure of the source, shut off the household water supply and call our plumbers for assistance. Prompt attention to the problem can minimize long-term damage.
Why is my home so humid?
If your home feels excessively humid, your HVAC system may not be removing moisture properly. This problem usually arises due to improper sizing, insufficient ventilation, or other issues with your HVAC system. Our technicians can provide air conditioning repair service to devise a solution that brings your home humidity within normal range.
How do I address a dripping faucet?
Dripping faucets may result from damage in the faucet washer or cartridge. Leaking faucets can lose hundreds of gallons of water per month. If you're not comfortable working with the faucet to find the problem, you can ask our plumbers to inspect the faucet and repair or replace it.
What can I do about low water pressure?
If your plumbing has low water pressure from any of the faucets or fixtures, you may have a clogged aerator, pipe blockage, leaks, or other problems. Our plumbers can use current technology to identify the location of the leak, blockage, or accumulation, and help you carry out a plan to repair it.
Why does my HVAC system keep turning off without reaching the right temperature?
An HVAC system that keeps turning on and off, without effective temperature control, is short cycling. This problem comes from dirty coils, low refrigerant, blower motor problems, and other concerns. Our air conditioning experts can help you find the issue and perform necessary repairs.
What should I do about ineffective heating or cooling from my HVAC system?
HVAC systems may not provide effective heating and cooling, due to improperly sized equipment, blocked vents, component malfunction or failure, refrigerant leaks, and more. Our heating company can perform an inspection and walk you through options to fix the problem.
We serve the entire area, including nearby Holmdel, Matawan, Middletown, Tinton Falls, Red Bank, and more.