New Jersey Home Heat Pump Systems
---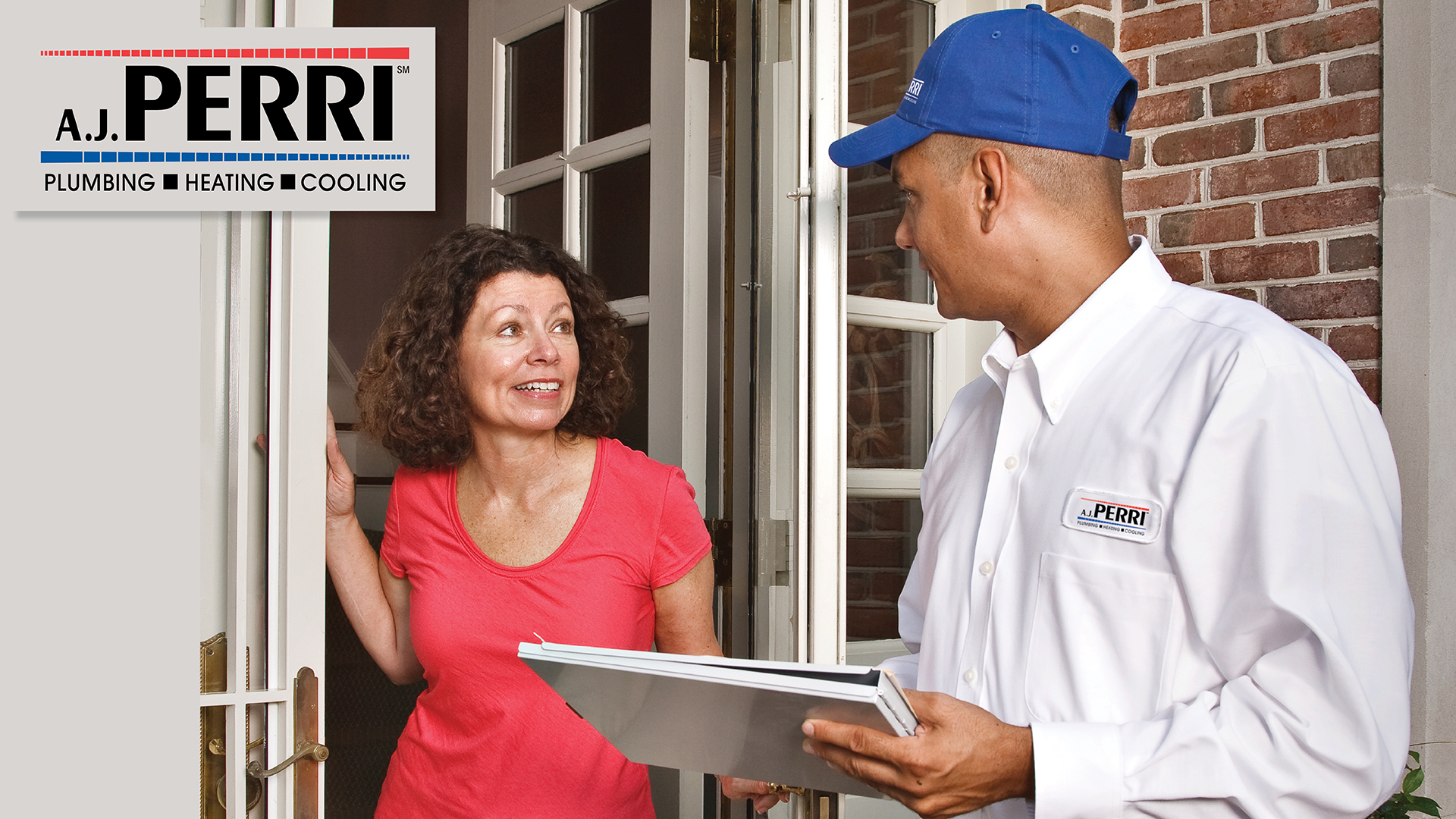 Carrier® offers a complete line of heat pumps, which both heat and cool your home.
Heat pumps can heat and cool your home with just one piece of equipment. In the winter, the heat pump acts as a reverse air conditioner, bringing heat into you home from the outside. In the summer, the pump removes heat from your home.
And with that versatility comes energy efficiency, saving you money as you see your energy bills shrink. With a quality Carrier heat pump system from A.J. Perri, you could see the amount of energy you use to heat or cool your home drop by up to 40 percent.
Two of our most popular heat pumps from Carrier rate from 13.0 to 20.5 SEER (Seasonal Energy Efficiency Ratio) and 7.7 to 13 HSPF (Heating Seasonal Performance Factor). What does this mean to you? It means that Carrier heat pumps provide efficient, environmentally-friendly comfort all year long.
Carrier Infinity Series Heat Pumps
Up to 17.0 SEER (estimated energy cost savings approximately 48%)
Up to 13 HSPF
Two-stage compressor
Quiet operation with Carrier's SilencerSystemä
10-year parts limited warranty
Carrier Performance Series Heat Pumps
Between 12.0 to 14.5 SEER (estimated energy cost savings approximately 28%)
Up to 8.6 HSPF
Quiet operation with Carrier's SilencerSystemä
10-year limited warranty on the compressor
5-year limited parts warranty
Contact Our New Jersey Heat Pump Company
Living in New Jersey means having a heat pump can make a big difference in the comfort of your home, given the state's variable climate. A heat pump transfers heat from one location to another, consuming less energy than air conditioners or furnaces. For example, winter can extract heat from the air or ground outside your home and transfer it inside to fight the chill. When summer comes, it can reverse this process and remove the excess heat from the rooms inside your house.
One of the best reasons to buy a heat pump is its energy efficiency. Because they only move heat rather than generate it, they consume a much smaller amount of electricity and don't burn natural gas. This means you can experience significant savings on your utility bill, especially in areas with milder winters.
These units also benefit homeowners because they are capable of heating and cooling. New Jersey homes especially can take advantage of this because of the state's changing climate. The state experiences a range of weather patterns across its five distinct climate regions. These range from the colder and snowier northern zone down to the more-moderate coastal zone. No matter where you are in the state, a heat pump can be highly effective at heating and cooling your home to provide year-round comfort.
Compared to other types of HVAC, heat pumps also offer a longer lifespan. This is because they have fewer moving parts and don't require as much maintenance as an air conditioner or furnace. Because New Jersey can experience as many as 30 thunderstorms each year, this can be important. In addition, heat pumps are more durable in general and less susceptible to damage caused by power surges caused by severe weather events.
At A.J. Perri we know your home is where you go for comfort day in and day out. That's why home providing our customers with quality products and knowledgeable technicians is important to us. We're your complete resource for heat pump system maintenance as well as heat pump system repair and installation.
For more information on scheduling a Carrier heat pump system installation for your home, please contact us. And don't forget to ask us about our exclusive 100% Satisfaction Guarantee for all our heating solutions!
"If you're looking for a versatile heating and cooling system for your home, look no further than a Carrier heat pump. They are an economical solution for your family and home."
– Heating & Cooling Service Manager, A.J. Perri