Oil Furnaces
---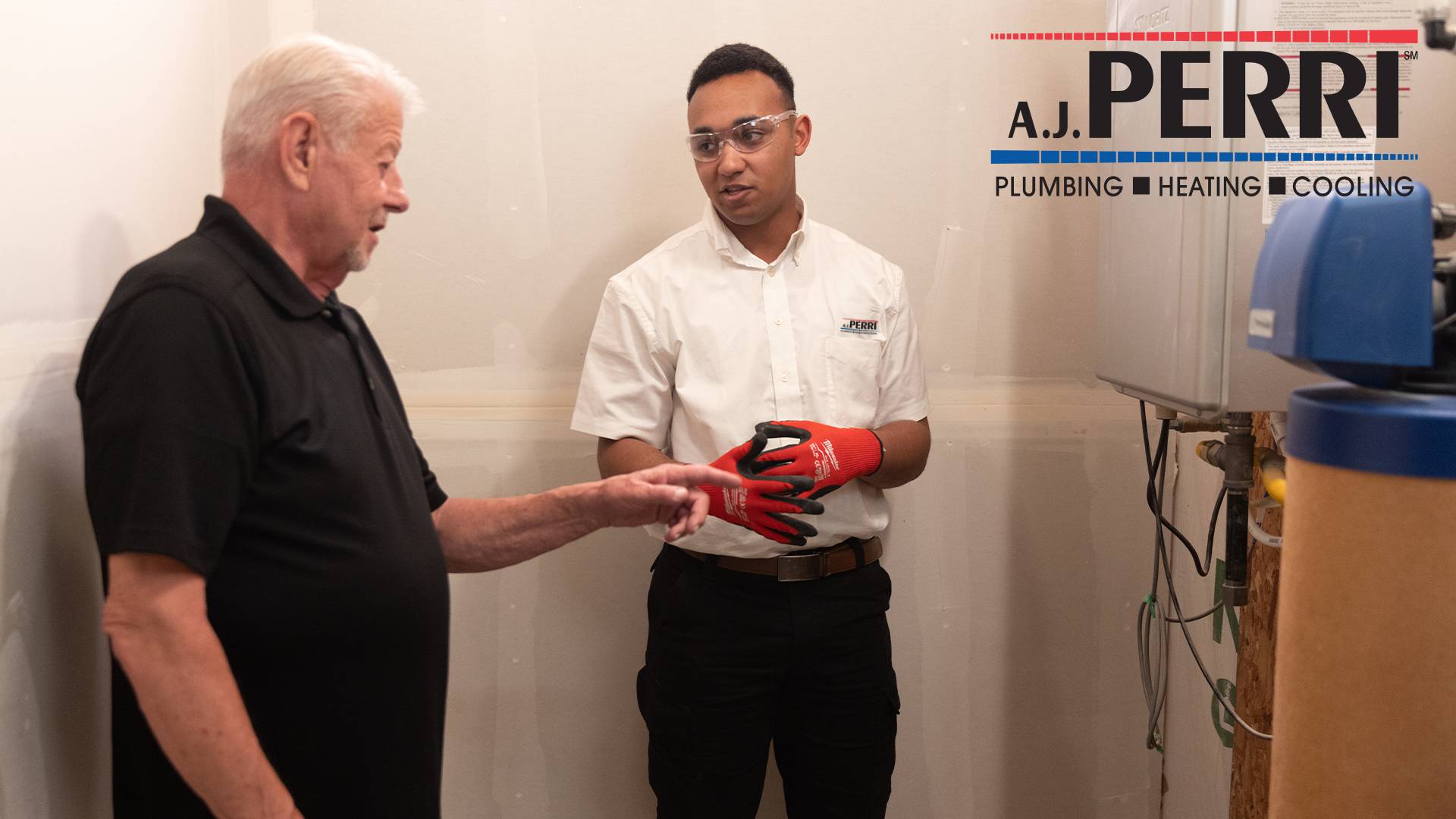 Winter in New Jersey can mean some seriously cold weather. To overcome this cold, you'll need a furnace that can keep up. Oil furnaces are one such alternative for this job.
Oil is a great heating alternative to gas and electric as it can produce a warmer, more consistent heat. While petroleum products are highly flammable, the oil used in heating homes is not. It is so safe, that a lit match dropped in it would extinguish. While all heating options can keep you warm, heating with oil has some distinct advantages.
Benefits of an oil furnace:
Up to 86% efficiency
Low emissions due to greater AFUE
More heat produced per BTU
No matter your budget, we offer a range of efficient, economical and reliable systems to suit your needs. As a factory-authorized Carrier dealer, we want to bring you the highest quality heating systems available.
Because we believe in the quality of our products, we offer an exclusive 100% Satisfaction Guarantee. For more information on oil furnace pricing and installation, contact us today.
Safe and Reliable Oil Furnaces for New Jersey Residents
The climate in New Jersey can make it hard to stay comfortable in the winter. Temperatures often drop below freezing, and it's not uncommon for the mercury to fall below zero in many areas of the state. On top of that, blizzards and nor'easters can drop significant amounts of snow on the ground and bring severe wind chills. This is why you need to have a home heating system you can depend on when the weather brings its worst.
Oil furnaces are one of the most popular choices for keeping homes warm in the Northeast. This is because they remain effective, efficient and reliable even in the most extreme conditions. Because they use oil to heat your space, they aren't as dependent on the power grid as electric heating systems. Even if the power goes out during severe weather events, you still can depend on staying warm and comfortable in your house.
These furnaces also offer consistent heating throughout your home, which is essential when dealing with a frigid New Jersey winter. Their efficiency and fast heating make them ideal for colder areas of the country. On top of this, they're also easy to install and maintain, ensuring the highest levels of convenience for homeowners.
If you want to make sure you get the most out of your heating system, it's important to know where to turn for effective oil furnace repair in NJ. A.J. Perri is one of the area's top oil furnace service providers, offering comprehensive maintenance to keep everything running as smoothly as possible. As your oil furnace installers, we also have the expertise needed to ensure your equipment is installed properly so you can depend on it to be there when you need it. Our oil furnace repair services can diagnose and fix anything from a clogged filter to a malfunctioning thermostat, as well.
Call A.J. Perri today to learn more about how we can install, repair or maintain your oil furnace to ensure you get the most value from your heating system. 

Frequently Asked Questions
How often should an oil furnace be serviced?
In general, we recommend having your system inspected and serviced at least once a year. This will ensure that your oil furnace runs efficiently and safely for as long as it can. Regular oil heating service can help prevent breakdowns, extend the lifespan of your system and save you money on your utility bills.
What are some signs I should replace my oil furnace?
There are a number of indicators that you may need oil furnace replacement sooner rather than later. These include higher-than-normal energy bills, frequent breakdowns and odd noises coming from your equipment. Additionally, if your furnace is more than 15 years old, you should probably start thinking about replacing it.
Are oil furnaces being phased out?
Oil furnaces remain a popular choice for heating homes in the Northeast. However, today's models are more energy-efficient and eco-friendly. Depending on where you live, you may be able to take advantage of incentives for upgrading to one of these newer models. Give us a call today to find out what your options are and how you can make the most of them.
How long does an oil furnace typically last?
How long your furnace will last depends on many factors, including its brand, maintenance history and how often it's used. With the right level of care, it can last 15 to 20 years or longer.
How much does it cost to replace an oil furnace?
This depends on a number of variables, including the size of the furnace and its complexity. It's always a good idea to consult with a professional service provider to get the most accurate estimate for your specific needs.