Sump Pump Products & Services
---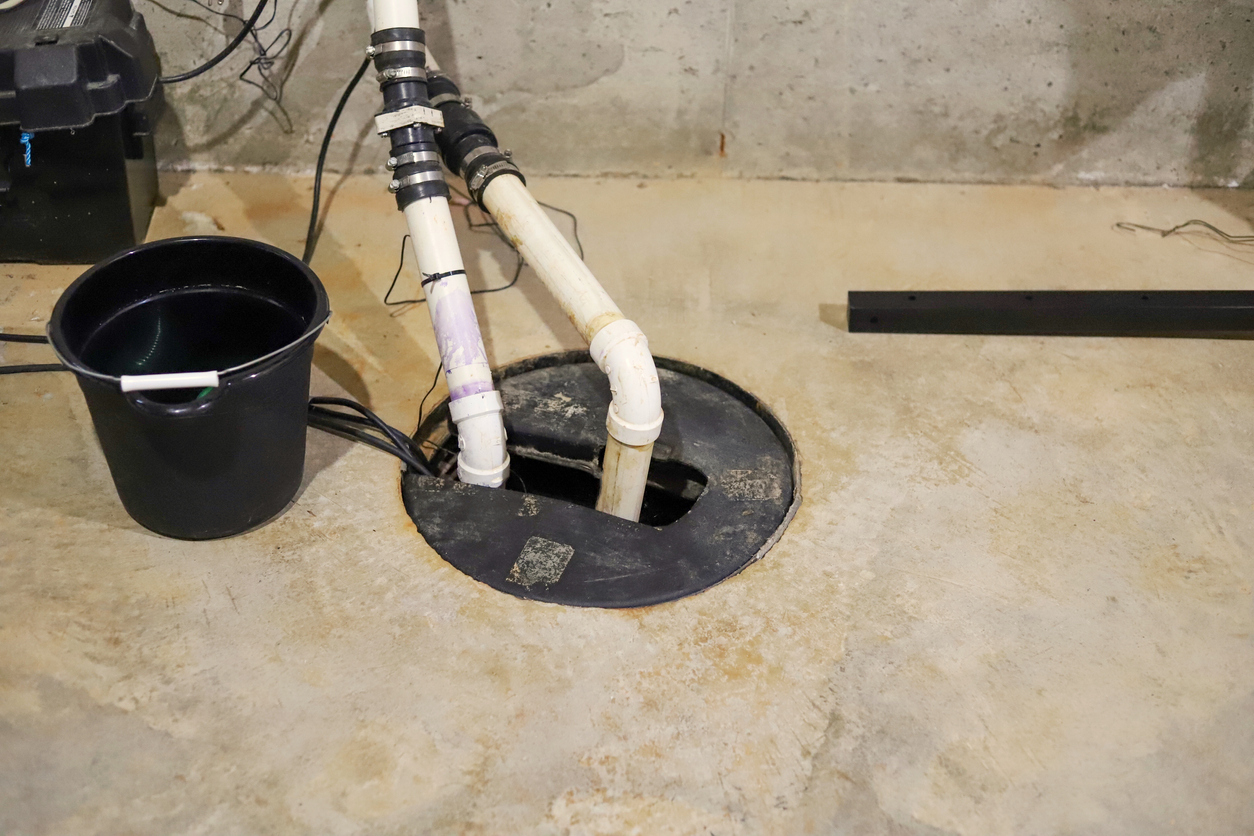 Sump Pump: Your Basement's Best Friend
If you live in New Jersey, you know how common basement flooding can be. Water can be a nightmare for homeowners and cause damage to everything from your flooring to irreplicable personal items. Not to mention the money that goes down the drain to pay for clean-up and potential mold remediation.
Goodbye, Wet Basement
You don't have to succumb to water in your home. Meet your basement's new best friend, the sump pump. With a durable and well-installed sump pump, you can easily mitigate or avoid water damage completely.
Sump pumps work by collecting water in a basin called a sump pit. The water is then pumped out of the pit and either into a lower point in your yard or to the city sewer depending on your city's codes. Keep in mind that it isn't enough to just have a sump pump in your basement, it needs to be maintained and replaced for optimal protection. If your sump pump is more than five years old, it's time to consider replacing it to prevent a disaster from happening.
Types of Sump Pumps
A quality sump pump can ease your worries no matter what the weather is outside. It can also help keep your basement warm and dry all year round by preventing dampness, removing moisture, and controlling the humidity levels. Installing a sump pump also means preventing things like mold, mildew, termite infestations, and peeling paint. What can't a sump pump do?
There are two main types of sump pumps, a submersible pump, and a pedestal pump. A submersible pump is installed underwater in the sump pit. While a pedestal pump sits above the sump pit, with the pump motor positioned outside of the water. Submersible pumps tend to be the more popular option because they take up less space in your house, make less noise, and work faster than a pedestal sump pump. On the other hand, pedestal sump pumps tend to be less expensive and last longer because their motor isn't installed in water.
Additional types of sump pumps include those that do not require power to operate. These types of pumps rely on water pressure from your home to operate. Because these water-powered sump pumps do not rely on electricity, they are great for saving energy and can be relied on even if a storm knocks your power out.  
A.J. Perri also installs Zoller water-assisted backup sump pumps. These pumps run off city water pressure and are critical in areas that lose power during storms. These pumps are mounted in the same pit as the standard pump and re-piped into the existing discharge. All code-compliant fittings and metering devices are included with installation.
Quality Basepump®, Blue Angel®, and Zoeller® Brands
At. A.J. Perri we have decades of experience installing and servicing sump pumps for our New Jersey neighbors, and your satisfaction is our primary goal.
We offer a comprehensive line of time-tested, high-quality sump pumps to meet your needs. We'll dig the pit and install the basin and pump, as well as install the discharge piping.
For more on sump pumps or any of our other products and services, please contact us. Don't forget to ask us about our exclusive 100% Satisfaction Guarantee!
"Anyone who's had a basement flood or even just water leakage knows the importance of a working sump pump. At A.J. Perri we offer a line of high quality sump pumps that can prevent such a nightmare."
– Plumbing Service Mgr., A.J. Perri.