Backflow Prevention Services
---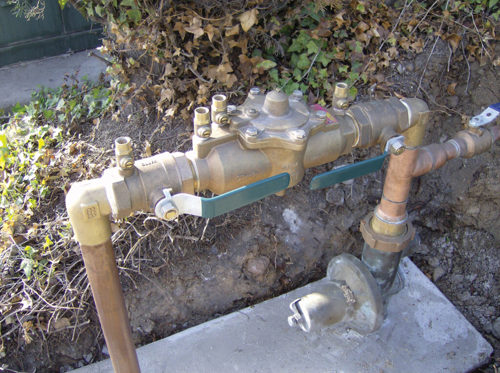 As a homeowner there is probably nothing worse than having non-potable water back up into your plumbing system. This occurrence is called backflow and can directly affect the clean drinking water supply in your home. Even worse, it can cause serious disease such as E. coli, Salmonella, Legionnaires, and Staphylococcus to enter your drinking water.
How Does Backflow Occur?
Backflow occurs when there is a reversal of your plumbing system's water flow, causing contaminated (dirty water) to flow in the wrong direction. This dirty water then enters the "clean" drinking water (via back pressure or siphonage) and carries contaminated water into clean water lines.
To avoid this catastrophe, A.J. Perri offers a variety of professional backflow prevention services to keep your plumbing system in pristine condition all year round.
A.J. Perri offers:
Backflow prevention installation
Backflow prevention testing
Backflow prevention repairs
Backflow prevention replacements
Prevention Is Key!
Backflow and cross-contamination can be prevented when you rely on the expert plumbers at A.J. Perri for professional installation and regular testing. Don't let backflow disrupt your home! Our certified professionals can conduct routine testing on your plumbing system, so you always have total peace of mind. For our customers who already have backflow prevention systems installed, remember these devices must be tested each year. Call our team today at 732.733.2548 to schedule your residential, commercial or industrial backflow prevention service appointment.