Heating Services & Repair New Jersey
---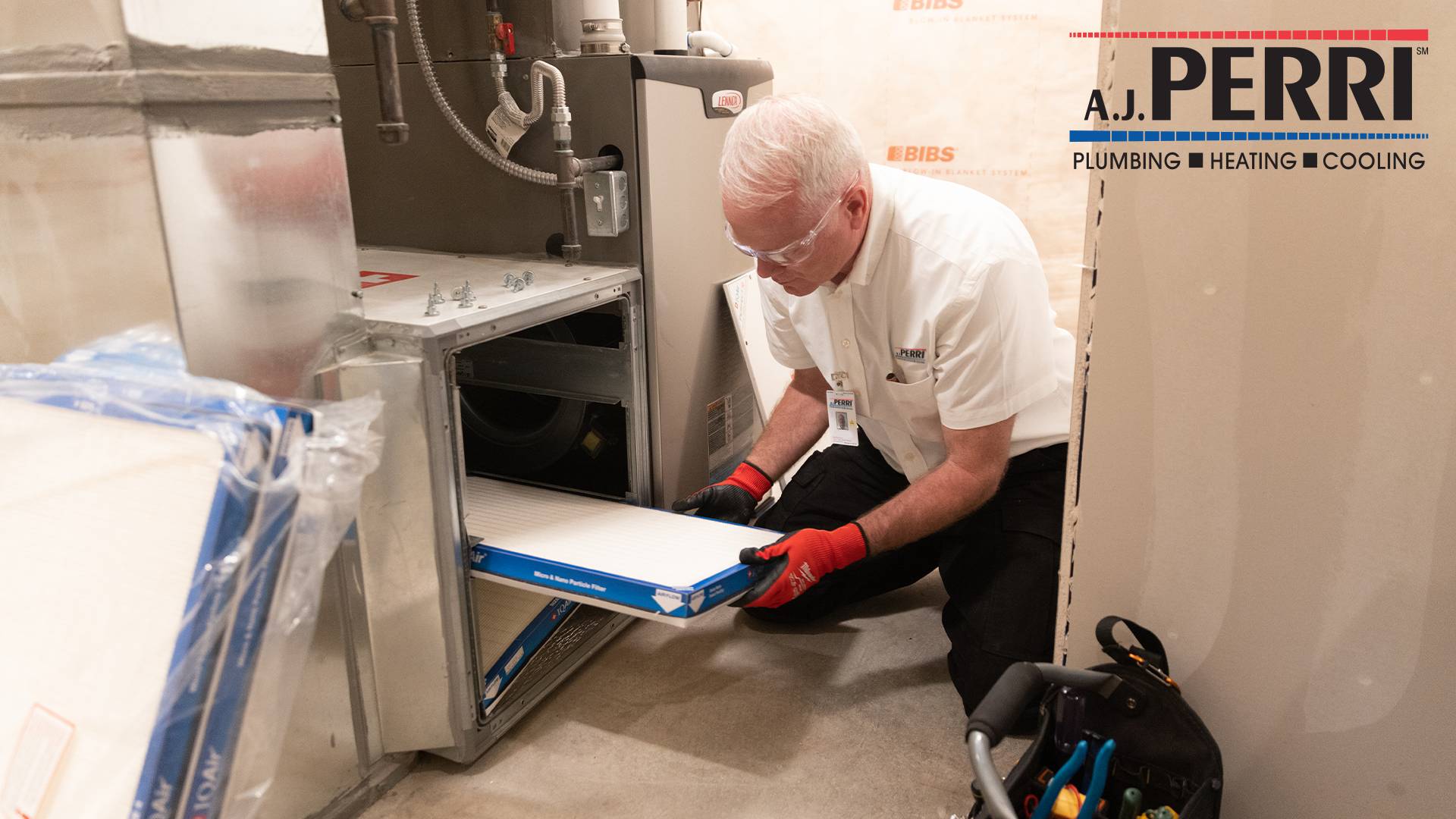 New Jersey winters can be bitterly cold! When your heating system breaks down it's important to get it fixed quickly and correctly to ensure your continued comfort from the frosty, cold temperatures outside. At A.J Perri, your comfort is our priority and we promise to provide you with prompt and professional service.
Choose A.J. Perri for Expert Heating Repair
If you are looking for expert heating service, we at A.J. Perri are delighted to help. Our technicians have experience in all kinds of heating service, from heating system replacement and repair to routine maintenance. We aim to give you the best return on investment by minimizing your energy bills and reducing the number of unexpected repairs while maintaining a comfortable indoor environment.
Sometimes it's not easy to tell when you need furnace repair service. Here are a few things you can look for:
A sudden increase in utility bills or energy consumption, with no obvious explanation
Insufficient heating, even when you turn up the thermostat
Rooms that feel excessively hot or cold
Cold spots in larger rooms
Loud noises coming from the furnace, such as banging or screeching
A strong smell of gas around the furnace
No function coming from the furnace, even while the circuit is on
A pilot light that is yellow instead of blue
If you have any of these problems, you may need assistance from our heating repair company. Some problems, like a possible gas leak, can be serious. It's best to call A.J. Perri so we can find the cause and determine the best solution.
When you call our furnace repair company, we will send our experienced technicians with a fully stocked vehicle to perform the service. As a Carrier® factory-authorized dealer, we are happy to provide heating system repair service on all furnace makes and models. We offer service 24 hours a day, every day.
Our services include:
Furnace installation, replacement, maintenance and repair
Installation and replacement of thermostats
Zone heating and cooling
Maintenance agreements to help you stay ahead of upkeep
Warranties and guarantees to help protect your investment
To learn more about our services or to schedule furnace repair service, contact us today.
Furnace Repair, Service and Installation
Our winters can certainly be harsh. At A.J. Perri, we're here for all of your heating repair, installation or replacement needs so you stay comfortable.
New Jersey Climate History
New Jersey is known for having winters that are fairly cold. The annual snowfall ranges from 15 to 25 inches, with higher amounts likely in the northwest part of the state. Closer to the coast, temperatures can be milder due to the influx of warm air from the ocean. Periodically, freezing winds come from the north, which can bring blizzard-like conditions. High winds can make the air feel much colder.
Although the lowest temperatures in New Jersey usually sit around 15 to 25 degrees Fahrenheit, there have been several instances when the weather has been much colder:
In 1904, the city of River Vale documented temperatures at -34 degrees Fahrenheit.
In 1950, Mays Landing noted temperatures falling to -7 degrees Fahrenheit.
In 1979, Cape May, New Jersey's southernmost point, reached a record 2 degrees Fahrenheit.
In 1979, Atlantic City froze over with a surprising -11 degrees Fahrenheit.
In 1994, the city of Wildwood documented icy temperatures at -1 degree Fahrenheit.
New Jersey is famous for its resort cities and boardwalks with outdoor activities year-round. When the temperatures drop this low, however, it's best to stay inside if you can.
A sudden decrease in temperature, as you might experience during a cold snap, highlights the importance of having a functioning heating system. No one wants to sit in the cold with temperatures well below freezing while they wait for repairs. That's why you need to pay attention to your furnace's function and listen to your instincts when they tell you something is wrong.
At A.J. Perri, our furnace repair technicians have the training and certifications needed to assess your system's condition, identify possible causes of problems and work with you to choose the most appropriate solution. Our furnace repair service is efficient and designed to get your system back to its proper function as quickly as possible. If the best choice involves replacing your existing system, we are happy to provide the installation and maintenance. That way, you have a better guarantee of a system that works during the coldest months of the year. For the heating repair New Jersey residents trust, call us today.