Whole House Humidifiers
---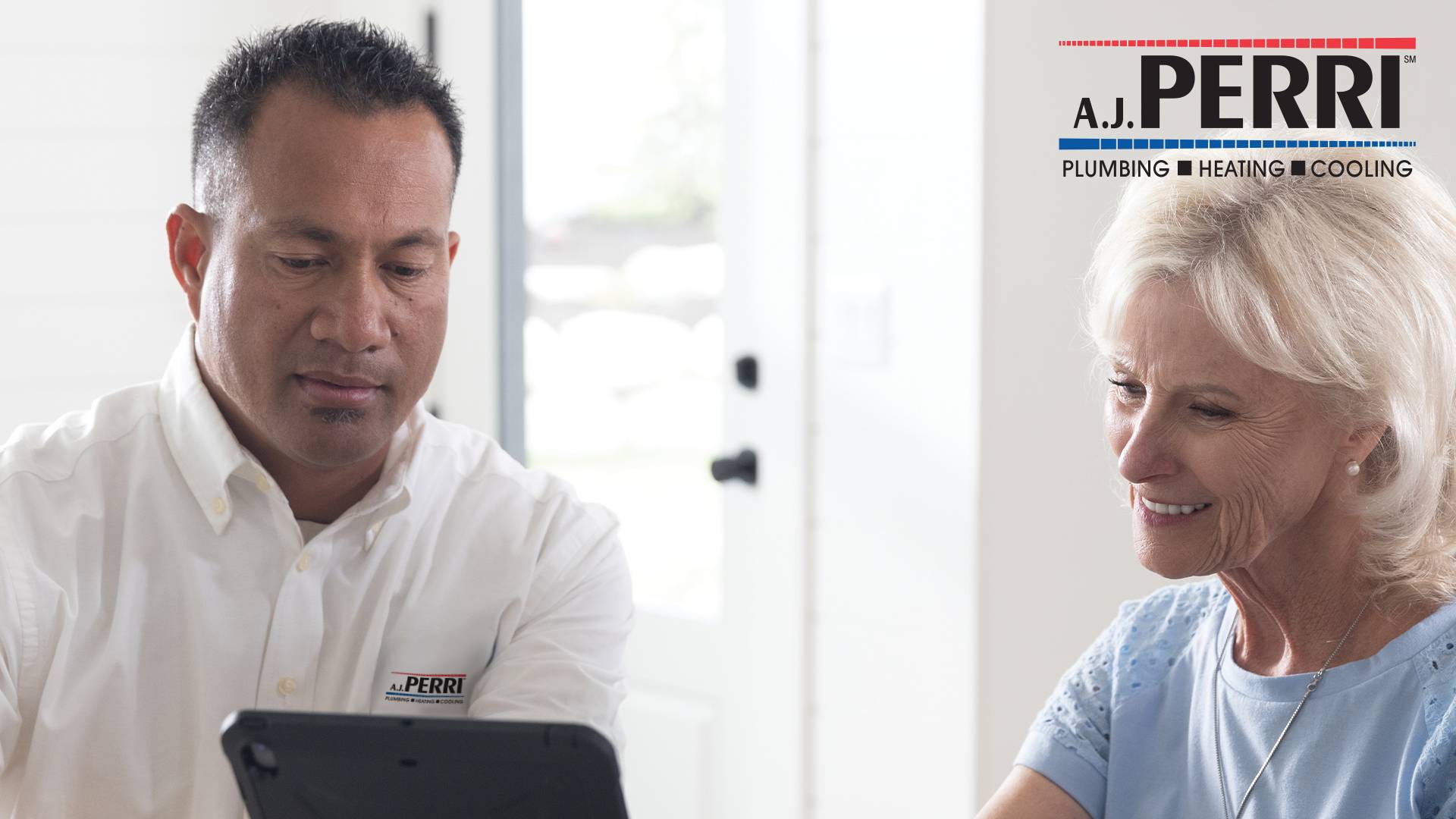 Help save your family and your home from the unhealthy and damaging effects of over-dry air. At A.J. Perri we offer Aprilaire whole-house humidifiers.
Dry air is uncomfortable. Taking care of your family shouldn't be. 
That's why it's important to trust New Jersey's experts in home comfort, A.J. Perri Plumbing Heating and Cooling. With a whole home humidification system from A.J. Perri, you'll feel comfortable knowing our quality products are bringing your family a healthier and happier home.
Dry air in your home, especially during the winter, can cause discomfort in the morning with dry eyes, a raw throat and dry nose. Static electricity can shock you when you least expect it, possibly causing serious damage. 
What else can happen without a whole home humidifier from A.J. Perri? 
Electrical equipment damage from static shock

Peeling wallpaper

Cracks can form in drywall and wooden furniture

Normally comfortable furniture can feel rough, thus irritating to skin

Chronic dry skin for pets and humans, thus causing uncomfortable itching
Let the experts from A.J. Perri install a quality whole-home humidifier from Aprilaire. These systems are installed within your home's central heating and cooling system. This simple addition can not only add comfort but help save you money by eliminating maintenance and adding energy efficiency. 
We offer two types of humidification systems for your home.
TrueEASE Evaporative Humidifiers
The TrueEASE Evaporative Humidifier is a very versatile system, since we can install these in every type of home – new and established, from townhomes to ranches, two-stories to condominiums. 
Save up to 10,000 gallons per year depending on the model and system – TrueEASE automatically monitors the dryness in the home, running water and air through the system only when humidity is needed.

Save energy and money – Because air that has been humidified feels warmer, TrueEASE can help reduce your heating bills by allowing you to turn your thermostat down this winter.

Save space in your home – TrueEASE is installed into your home's central heating and cooling system, eliminating the need for more clunky equipment in your utility room.

Save your sanity – TrueEASE features a user-friendly pad access, making self-maintenance and upkeep easier, saving you money in the long run thanks to easier routine maintenance prolonging your system's use.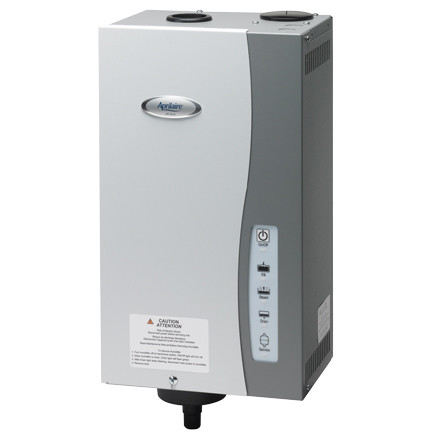 Aprilaire Whole-House Humidifiers
Aprilaire Whole-House Humidifiers offer an intelligent humidity control, which enhances so much more than your home's comfort system. You can enhance your family's health, comfort and quality of life with this simple installment.
Increased health – Reduce the incidences of upper respiratory problems with your family thanks to increased humidity.

Increased comfort – Avoid the discomfort of perpetual dry, itchy skin and dry nose and throat with the added humidity.

Increased savings – Humid air is warmer air, which, in turn, means you don't have to have your thermostat set very high, thus saving you energy and money.

Increased protection – If your home's air is too dry, your home is threatened. Dry air can damage your walls, hardwood floors, furniture, photos and artwork on the walls and your electronics. Having an Aprilaire humidifier means your system will provide the right amount of moisture to the air to protect everything inside.
The experts at A.J. Perri can help you choose the right whole-house humidifier to increase comfort while saving you money. Contact us today to set up an appointment, and don't forget to ask about our exclusive 100% Satisfaction Guarantee!