Middlesex County Heating, Air Conditioning, and Plumbing
---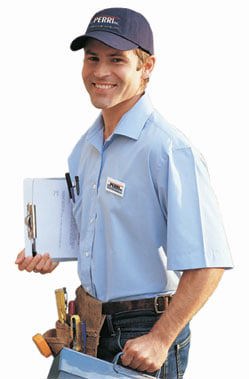 With a service area that includes homes and businesses in Middlesex County, A.J. Perri is the company you can count on when it comes to air conditioning repair and installation, heating & furnace repair and installation, plumbing service, and more. We are a locally operated company that is dedicated to providing total come comfort for New Jersey residents. We ensure your comfort by evaluating your entire home heating and cooling system, as well as the environmental and physical factors that can affect the comfort level in your home. Our all-inclusive approach lets us devise an optimal comfort plan for your home that won't break your budget. This results in cost-effective solutions that make your house worth coming home to. Our technicians not only sell and install heating and air conditioning equipment but then follow through with maintenance to make sure you get the most out of your investment.
Some of the products and services we offer include:
heating & cooling repair and installation
plumbing repair and installation
drain clearing
duct cleaning
air conditioners
furnaces
water heaters
on-demand water heaters
heat pumps
hybrid heat
air quality products
and more!
You know you can always count on us when problems arise!
Contact us for more information about our products and services.