Garbage Disposals
---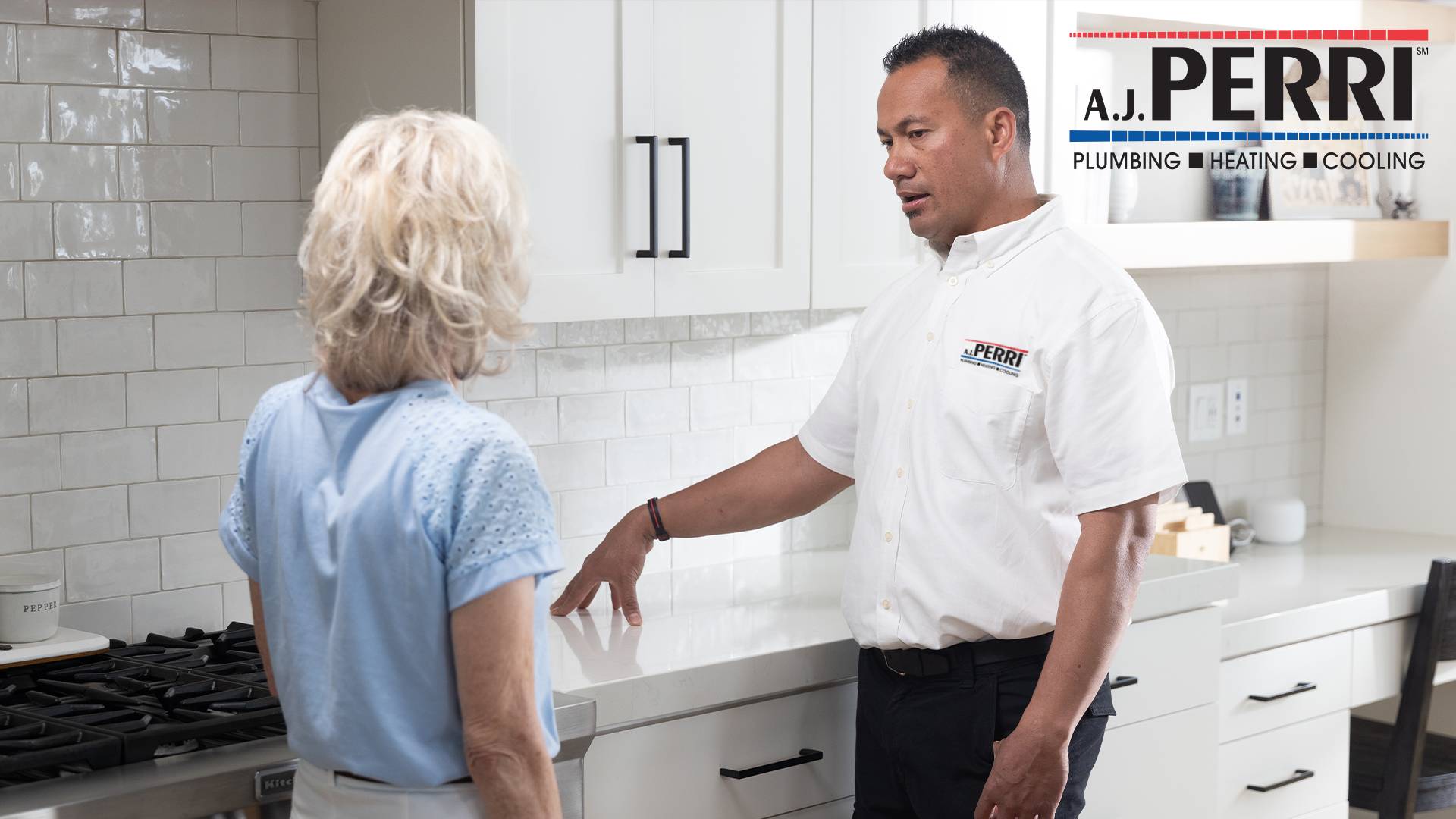 A garbage disposal is a necessity in most households these days. It's the most convenient way to deal with messy food scraps and helps keep your kitchen clean.  If you find your garbage disposal isn't getting the job done, it's time to replace it with a new one.
Replacing or installing a new garbage disposal can be a hassle, as it involves the uncomfortable, confined workspace under your sink.  You'll also need to be comfortable with plumbing and electrical, as it involves both.  At A.J. Perri, we've been in the business of helping our New Jersey homeowners for over 52 years.  We offer a variety of garbage disposals to meet your individual needs or we can install whatever garbage disposal you provide us.
Quality Insinkerator® Line of Products
Benefits of Garbage Disposals:
Catches food particles from dirty dishes
Minces particles that would otherwise clog your drain
Reduces odors in your kitchen
Provides drainage for a dishwasher
More sanitary home conditions
Less garbage in your home means fewer trips to the garbage can
More environmentally friendly than adding food scraps to a landfill
For more on this or any of our other products and services, please contact us. Don't forget to ask us about our exclusive 100% Satisfaction Guarantee!
"We know what a hassle it can be to fix anything that's located under the sink. Our plumbers are trained and familiar with working in tight spaces and have the plumbing and electrical expertise to get the job done right."
– Plumbing Service Mgr., A.J. Perri