Union County Heating, Air Conditioning, and Plumbing
---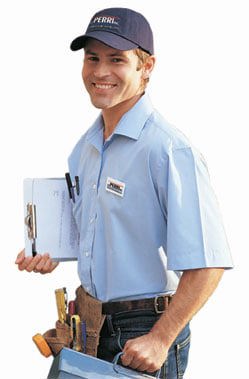 With 52 years in the heating, air conditioning, and plumbing industry, A.J. Perri is a locally operated business dedicated to providing total home comfort for Union County residents. Our company has grown over the years from 3 to more than 200 associates and a fleet of more than 100 service vehicles. These men and women represent the A.J. Perri name and hold to a reputation of exceptional customer service.
We work hard to offer Union county residents peace of mind, ensuring their equipment operates safely. We can help you save money on your fuel bills, and we help deliver relief to those with allergies and many others concerned with the quality of the air they breathe. We can evaluate your entire home heating and cooling system, as well as the environmental and physical factors that can affect the comfort level in your home. Our all-inclusive approach lets us devise an optimal comfort plan  that won't break your budget.
Union County Air Conditioning Repair, Service and Installation
New Jersey residents have relied on A.J. Perri for all of their air conditioning needs for 52 years. Our air conditioning technicians sell and install quality air conditioning systems and can also look at every factor that can affect the comfort in your home. We then follow through with maintenance to make sure you get the most out of your investment.
We look forward to serving you and being your first choice for air conditioning service in Union County. Some of our air conditioning services include:
Repair, replace, install and service cooling systems
Install, replace, repair and service thermostats
Complete home zoning
Maintenance agreements for cooling services
Union County Furnace Repair, Service and Installation
Our certified heating technicians can handle your heating repair and installation needs in Union County. We can help with those unexpected furnace breakdowns. Time for a new heating system? We are a factory-authorized dealer of Carrier furnaces. We're proud to offer a wide range of Carrier furnace options and our heating technicians can help determine the best furnace for your home.
Union County Plumbing Services
A.J. Perri also provides fast, dependable plumbing services to residents of Union County. When you invite A.J. Perri into your home, you can expect our plumbers to be on time, courteous and professional. We value your time and your business and our plumbers will use drop cloths and clean up after themselves when they are done. We share a commitment to 100% customer satisfaction. From clogs and leaks to parts and new equipment, A.J. Perri plumbers are the ones to call in Union County. Our plumbers meet our rigid trust certification standards. Our services are guaranteed in writing against defects in materials and workmanship.
Communities in Union County that we serve include:
Clark | Cranford | Fanwood | Garwood | Hillside | Kenilworth | Linden | Plainfield | Rahway | Scotch Plains | Summit | Union Township | Westfield and more