New Jersey Air Conditioner Products
---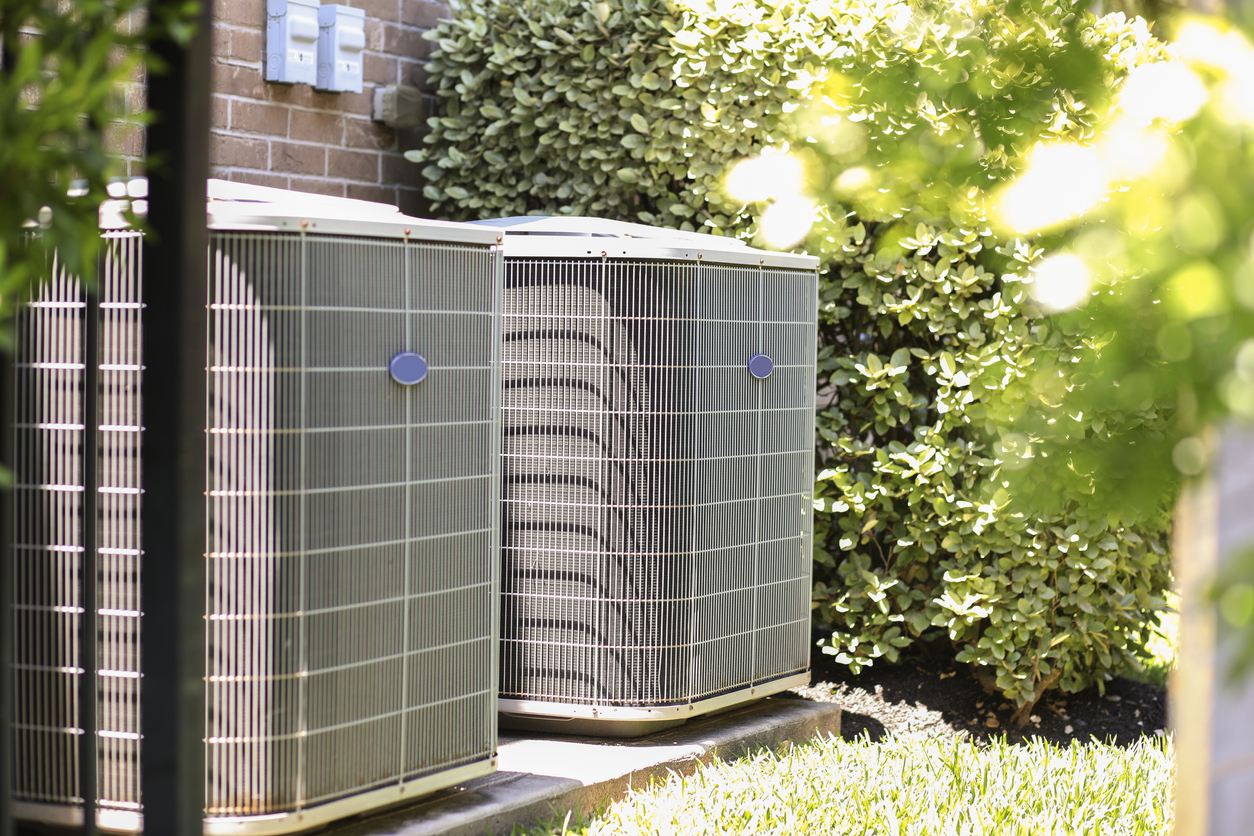 When the heat and humidity of a New Jersey summer arrives and your air conditioning system is on its last leg, look no further than A.J. Perri for top-of-the-line systems combined with expert installation, and escape the heat in cool comfort.
Cool Comfort on Hot Summer Days
With proper installation and maintenance of your air conditioning system, it could have a lifespan of 10 to 15 years. When it hits its expiration date, give us a call. You can count on our team to provide you with a comfortable and energy-efficient system that best meets the needs of you and your family while keeping you cool on even the hottest summer day!
Carrier Air Conditioners: The Ultimate in Home Comfort & Efficiency
A.J. Perri, a Carrier Factory Authorized Dealer, is able to offer a wide range of air conditioning systems that will work with any budget. With Carrier air conditioning systems, we know we offer the best systems on the market for comfort, efficiency, and dependability, and we stand behind our own work with a 100% Satisfaction Guarantee.
Carrier Air Conditioners: Intelligence, Performance, and Comfort
At A.J. Perri we know how important it is to have the right cooling solution for your home. We are here to guide you through the selection process to ensure you get the features that matter most to you.
Carrier central air conditioners offer:
ENERGY STAR® qualified

High energy efficiency – up to 26 SEER – Cut energy costs!

Variable, two-stage, and single-stage compressors

Ultra-quiet operation

Humidity and temperature control

Superior comfort

Even temperatures throughout home

Greenspeed® Intelligence

Innovative Infinity® control

10-year compressor limited warranty

Five-year parts limited warranty
Contact Our New Jersey Air Conditioning Company
It pays to have high-quality air conditioner installation in New Jersey, thanks to the state's hot and humid summers. Unfortunately, the Garden State also has experienced some of the longest heat waves on record in the Atlantic region, with the longest dragging on for 20 days. This heat wave happened in 1988 and was just one of many historic periods of heat and drought that struck the entire nation, leading to nearly 10,000 deaths nationwide. Other notable hot spells in New Jersey history include 14-day heat waves in 1972, 1995, and 2010, and 13-day heat waves recorded in 1900 and 2012.
Such extended periods of blistering temperatures and elevated humidity can be more than uncomfortable — they can be dangerous. They can lead to heat stroke, dehydration and other health problems. Having quality central air conditioner installation services you can count on means your home can remain cool and comfortable no matter what the conditions are like outside your door. It also means you can experience better air quality inside your house. That's because the air inside your home can become stagnant and filled with airborne allergens and pollutants during heat waves. With expert air conditioner installation services, your system will be able to filter out these particles and reduce your risk of respiratory issues.
What's more, calling professionals for air conditioning replacement services can help protect your property and belongings from heat damage. Extreme heat and humidity can cause paint to peel, wood to warp, and electronics to break down, hurting your investment. Having an air conditioner in your house helps protect what you own and preserve it for a long time to come.
Another important aspect of expert AC installation services is how they can save you money on your utility bills. Today's equipment runs much more efficiently than older products, meaning you'll consume less energy and save more in the long run. High-quality AC replacement services enable you to take advantage of this.
These are just a few of the many reasons why you need to have a good air conditioner installed in your New Jersey home by experienced professionals. When you invest in the proper equipment and expertise, you can feel safe and comfortable in your home no matter what the conditions are like on the outside. You'll also benefit from cost savings and improved air quality, as well. A.J. Perri has all the experience you need to get the most out of your new cooling system.
For more information about air conditioners or any of our other products and services, please contact us. Don't forget to ask us about our exclusive 100% Satisfaction Guarantee!