A Revolution in Air Purification Technology
---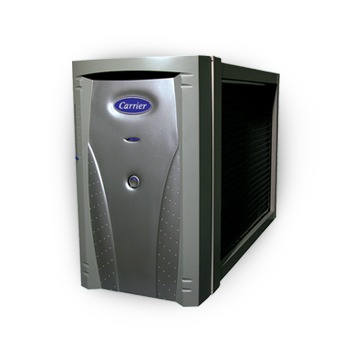 A.J. Perri is pleased to provide you and your family a variety of air purification solutions when considering the quality of air in your home.
Your Family will Breathe easier with Carrier Air™.
A.J. Perri is pleased to introduce CARRIER Infinity Air Purifier, the most effective whole-house air filtration system available. Make CARRIER Infinity Air Purifier from A.J. Perri a part of your total comfort system and you and your family will breathe easier than ever before. Take a fresh breath today of clean Carrier Air!
Benefits of CARRIER Infinity Air Purifier
Removes up to 99.98% of allergens from the filtered air.

Traps particles down to .3 microns in size.

Is up to 100 times more effective that a standard 1" filter.

Delivers cleaner air, and more of it.

Performance has been verified by leading experts at the Harvard School of Public Health.
PHI Cell Air Purification Systems

The breakthrough in the RGF advanced oxidation technologies is a group of oxidants knows as Hydroperoxides.  Hydroperoxides are created in our atmosphere whenever three components are present:  oxygen molecules, water vapor and energy (electro magnetic).  PHI Cell systems have the ability to create hydroperoxides.  Hydroperoxides are very effective at destroying harmful microbials.  As oxidants, they do this by either destroying the microbe through a process known as cell lysing or by changing its molecular structure and rendering it harmless.  The Advanced Oxidation Technology found in RGF's Guardian Air product family has brought the oxidants found in the outside air into the conditioned space of your home.
Guardian Air does not need the pollutants to travel to the air handler for UV treatment or filtration.  Guardian Air is proactive and sends the ionized aggressive advanced oxidizers into the room to destroy the pollutants at the source, in the air and on surfaces, before they can reach your family.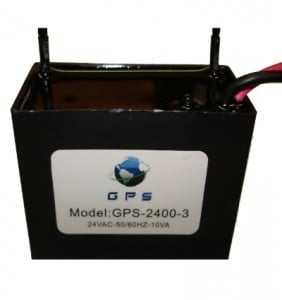 Plasma Improving Air Quality Eliminates Viruses, Bacteria and Mold.
Global Plasma Solutions' technology produces natural, friendly oxidizers that seek out contaminants and odors in your home.  The plasma is produced and injected into the moving air stream created by your home comfort system and breaks down toxic gases to harmless natural compounds already prevalent in your air supply.  In addition to the reduction of gases and odors, plasma also reduces particulates and kills mold, bacteria and viruses.
The GPS-2400 model fits inside any comfort system.  Its benefits include:
Odor control

Mold, Virus & Bacteria control

Allergen control

Static Electric reduction

Low Power consumption

No replacement parts and minimal to no maintenance
For more on this or any of our other products and services, please contact us. Don't forget to ask us about our exclusive 100% Satisfaction Guarantee!