Is Your Toilet Functioning Properly?
November 05, 2019
---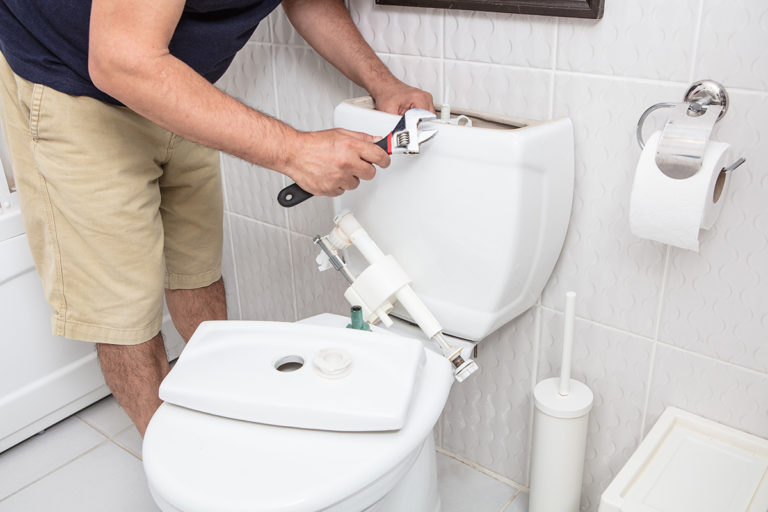 We don't always talk about toilets here in New Jersey unless you have a 7-year-old boy living with you, but it is an important household plumbing fixture that we use every single day.  Whether you are an experienced homeowner, DIY enthusiast, or you are simply a renter with a noisy, running toilet, it pays to know how to determine a properly functioning toilet from one that needs to be serviced. So, how do we do that?
What are some signs that your toilet isn't working properly?
In general, some things that could indicate a problem might include:
Constant clogging
Puddles of water on the floor that could indicate cracks
Constant repairs
Wobbling
Inefficient flushing
The sound of running water in the tank
Many toilet problems originate in the tank, including the most common problem: a running toilet. This usually indicates a problem with the flapper seal or flush valve.
Another issue can be a toilet that is sluggish or constantly clogging. If a toilet is older than 15 years and has a problem with clogging once a week or more, it may be time for a replacement, or it could be more serious issues in the sewer line.
If your toilet is suffering from any of these issues or more, troubleshooting is the best way to figure out where the exact problem lies. The A.J. Perri team has your back with our easy text/chat customer support, located right here on our website.
Or feel free to contact us at [csad_phone] with any plumbing issues or questions, and a qualified professional will assist you! Plus, from now until November 30, 2019, take advantage of our FREE plumbing service call (with completed plumbing repair) coupon. Just click "Check out our deals!" on the home page.
Last Updated: September 13, 2023