Nest Protect
---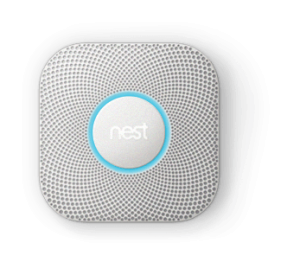 It's time to expect more from your smoke alarm.
The new Nest Protect has been redesigned from the inside out. It has an industrial-grade smoke sensor, tests itself automatically, and lasts up to a decade. It's also the first home alarm you can hush from your phone without any extra hardware required. And just like the original Nest Protect, it tells you what's wrong and can even alert your phone.
Thinks, before it speaks
Nest Protect has a friendly human voice that gives you an early warning. That way you can handle burning toast before it becomes a burning toaster.
And when one speaks, they all speak. So the alarm in your bedroom can tell you there's smoke downstairs.
Count sheep, not chirps
No one should be woken up by a low-battery chirp at 2am. When you turn off the lights, look for a quick green glow. That's our Nightly Promise. It means all your Nest Protects have tested themselves, the batteries are good, and there won't be any chirps. Sweet dreams.