Cooling System Tune-Up
---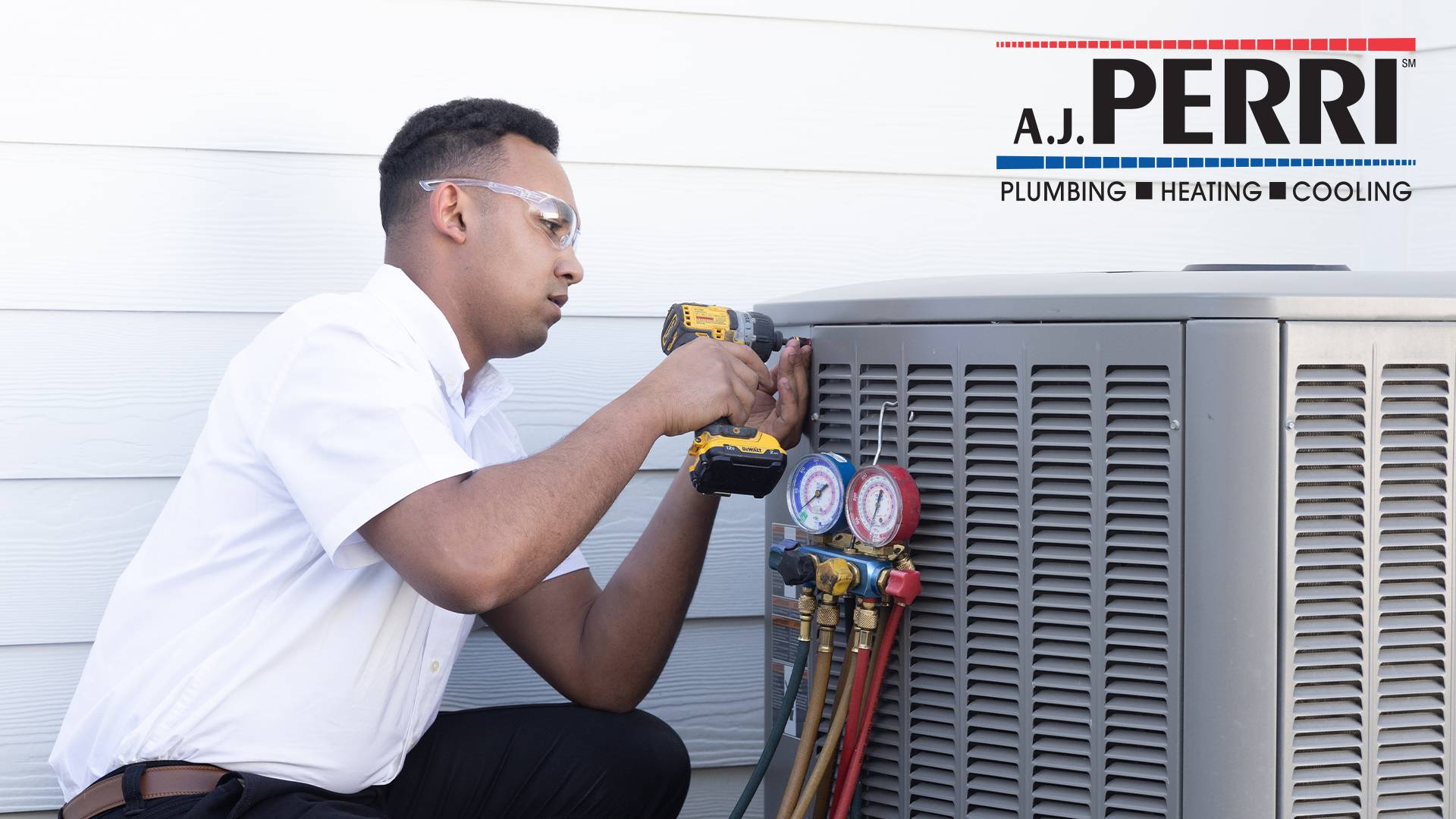 We ask a lot of our air conditioning systems, expecting consistent and reliable comfort day in and day out, especially on those hot, sticky days. Unfortunately, without regular maintenance, your system can fail when you need it most.
Lack of maintenance is the #1 reason heating and cooling systems fail prematurely.
Without annual maintenance, your system loses efficiency, performance declines, and the potential for untimely breakdowns increases. Like any mechanical appliance, maintenance is necessary in order to ensure it continues to work consistently and reliably.
When you call A.J. Perri for an air conditioning tune-up in N.J., you'll always get experienced and trained professionals along with the best service and products available. When you schedule a tune-up, you can expect our professional technician to arrive on-time, and ready to do a thorough inspection and cleaning of your system, which takes about an hour.
At A.J. Perri we offer a 21-STEP PRECISION TUNE-UP, which includes:
Evaporator Coil Camera Inspection (where accessible)

Check blower motor for proper amperage draw, voltage & wiring connections

Check condenser motor for proper amperage draw, voltage & wiring connections

Inspect condensate drain (if accessible)

Inspect condenser coil

Inspect filter, 1" standard filter replaced as needed

Inspect service valves

Check all time delays

Inspect fan blade
Test and inspect capacitors

Inspect electrical compartment

Check sub-cooling/superheat

Measure temperature difference supply/return

Test/inspect contactors for burned/pitted contacts

Tighten all electrical wiring

Inspect disconnect for any loose connections

Inspect safety devices for proper operation

Confirm proper charge

Check and level thermostat

Lubricate all motors

Check compressor for proper amperage draw, voltage, and wiring connections
Summers here in New Jersey tend to be wet and warm, with high humidity and temperatures that can exceed 100 degrees Fahrenheit. The all-time record high for the city of Newark was 106 degrees F with a heat index of more than 122, which happened in 2002. The sweltering conditions can take a significant toll on your home's air conditioning system. As it struggles to keep your home cool, it can be put through a lot of stress and work harder. This means you may experience reduced energy efficiency, increased utility bills, and a shorter lifespan for your equipment.
One of the most common issues that calls for professional air conditioning tune-up services is a loss of refrigerant fluid. This is what helps cool the air in your AC unit. If there is a leak anywhere in the equipment, this can escape and reduce your system's ability to do its job. You'll experience higher utility bills and a loss of comfort inside your home as a result unless you contact us for expert AC tune-up services.
Another standard problem homeowners often face with their air conditioning systems is a clogged air filter. Typically your filter captures dust and other particulates, removing them from the air. If it becomes clogged, however, it can restrict the airflow through your unit, resulting in reduced efficiency and increased energy consumption.
If dirt and debris accumulate on the fins inside your AC unit, it can impact its ability to transfer heat and its overall performance. Your unit may freeze up, damaging your compressor and other components.
If you want to avoid these and many other problems, it's vital to call A.J. Perri for AC cleaning services and more. Our air conditioning cleaning services and other capabilities make us the premier air conditioning maintenance company in the Garden State. Click here to learn more about air conditioning information, or call us today.
Contact us today about setting up your maintenance appointment.