What Can I Expect on Installation Day?
July 08, 2020
---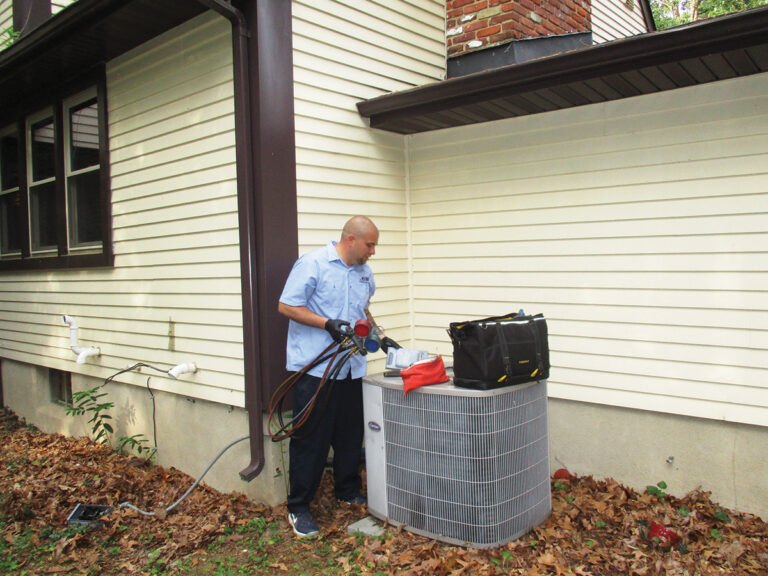 It's the big day … installation of your new HVAC system! We know that replacing the home comfort system for your New Jersey home is a big decision, and A.J. Perri Plumbing, Heating and Cooling is proud to be your top choice for such an important installation. Learn more about what you can expect on installation day and how to prepare…
New system benefits
Investing in the latest equipment technology for your home means you'll get to enjoy reduced energy usage from your system. This energy reduction benefits not only the environment, but also your wallet with lower utility bills. A new manufacturer's warranty also provides you with peace of mind if you experience any issues in the future.
What to expect
On your installation day [VIDEO], you can trust that our A.J. Perri team will arrive on time and treat your home as they would their own. Our technicians will efficiently remove any existing equipment, and expertly install your new system. They will perform a post-installation check of the entire system/units to confirm that it has been accurately installed. You can also expect our following guarantees with your new system:
Home Protection Guarantee
"No Lemon" Guarantee
Temperature Selection Guarantee
100% Satisfaction Guarantee
Customer Q&A
After your system has been installed in the residence, our professional installers will offer you a customer overview of all newly installed controls, thermostats, or any other important new features. Our installation specialists are extremely knowledgeable and they will take the time to answer any and all of your questions about your new home comfort system.
COVID-19 precautionary measures
During the current health crisis, we are taking all necessary precautionary measures to ensure the safety of your family. Our installation experts are working to maintain social distancing whenever possible, and are prepared to disinfect any surfaces with which they come into contact. Technicians are also equipped with personal protective equipment (PPE) including masks, gloves and shoe covers.
All A.J. Perri employees are required to perform a health screening before reporting to work. In addition, a member of our customer relations team will check in with you before installation to confirm there are no occupants in your home currently experiencing COVID-19 symptoms, as well as to confirm we have explicit authorization to install your new system within the residence.
Prepare for savings
Now that you know some of what sets A.J. Perri apart from when it comes to system installations, maybe you are ready to make a replacement investment. Take advantage … these special offers can save you up to $2,500 on select Carrier Heating and Cooling Systems through August 31!
If you have questions about your upcoming installation or are interested in purchasing a new comfort system for your home, give us a call at (732) 733-2548. Our technicians are ready to help you make the big decision!
Last Updated: June 09, 2023