HVAC Contractors In New Jersey
---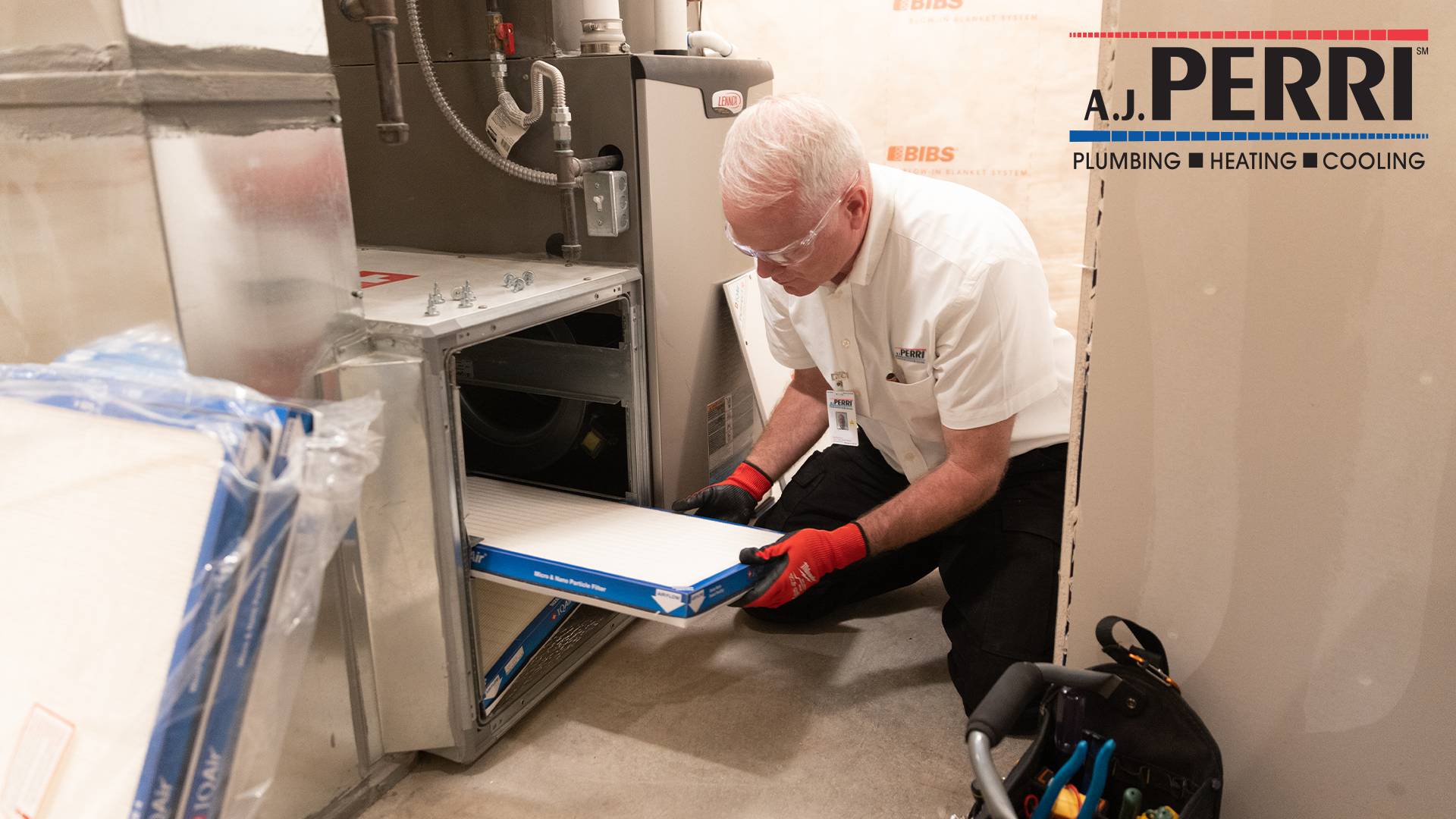 A.J. Perri Provides a Wide Range of Services for HVAC Systems in New Jersey
At A.J. Perri, our goal is to deliver the best HVAC repair and installation services for homeowners throughout several counties of New Jersey.
We opened our doors in 1971, and our heating and cooling professionals are proud of the excellent reputation we've developed in the community for the expert HVAC contractor services we provide. This is why we get so much repeat and referral business for indoor home comfort services from our many satisfied customers.
We began with a team of three employees, which has now grown to more than 300 A.J. Perri technicians, helping the community with more than 185 service vehicles.
Whether you need HVAC installation, maintenance, or repair services, we are standing by to assist!
Benefits of Relying on A.J. Perri Technicians for Heating and AC Services
When it comes to heating and air conditioning services, our professionals at A.J. Perri have years of experience taking care of problems large and small for New Jersey area residents.
These are the main benefits of relying on our team to take care of your HVAC system.
Homeowners can cause more problems when they take the DIY route
It's admirable for homeowners to want to take on all maintenance and repairs themselves. If you lack training and certification in HVAC equipment, however, you could make a mistake that winds up costing more for a professional to clean up and repair.
We know what we're doing
As heating and cooling services professionals, we undergo rigorous training under professional supervision before we begin doing work in customers' homes. Upon arrival, A.J. Perri technicians will examine your system and come up with a customized installation or repair plan just for you and get the job done efficiently.
Our professionals carry all the needed gear to finish the work
Our service vehicles contain all the tools, parts, and equipment we need to get the job done right the first time, on time. Compare that to DIY homeowners, who often have to stop work to head out to the hardware store to buy a crucial component.
Preserve and improve the value of your home
By hiring our HVAC services team, you can remain confident that the installation, maintenance, or repairs we do will help to not just preserve the value of your home, but to boost its value when it comes time to put it on the market.
Without professionals, you may void the manufacturer warranty
You should assume that manufacturers will consider the warranty null and void if an amateur attempts installation or repairs, so you will lose this protection when attempting a DIY solution. In contrast, A.J. Perri technicians have years of experience with all the major HVAC brands and manufacturers.
About New Jersey's Climate and Your Need for an Efficient HVAC System
Experts classify South New Jersey as having a humid subtropical climate, while North Jersey has more of a continental climate.
Overall, residents can expect the thermometer to zoom to above 100 degrees Fahrenheit during the summer and below zero in winter, which is quite a big temperature range to get used to!
Because of the heat and humidity levels in summer and the chilling effects here in winter, it's essential that your HVAC system operates as efficiently as possible. Otherwise, it will have to work harder to keep your family comfortable, which can lead to premature wear and tear on the system as well as higher utility bills.
Contact A.J. Perri for All Your Heating and Cooling Needs Today!
If you need heating, ventilation, and cooling services, we are standing by to assist! To make an appointment for HVAC contractors New Jersey homeowners can depend on, get in touch with A.J. Perri, your preferred HVAC solutions company today.
Based in Monmouth County, we serve the entire area, including nearby communities such as Freehold, Long Branch, Middletown Township, Ocean Township, Red Bank, and Tinton Falls.