HVAC Installation In New Jersey
---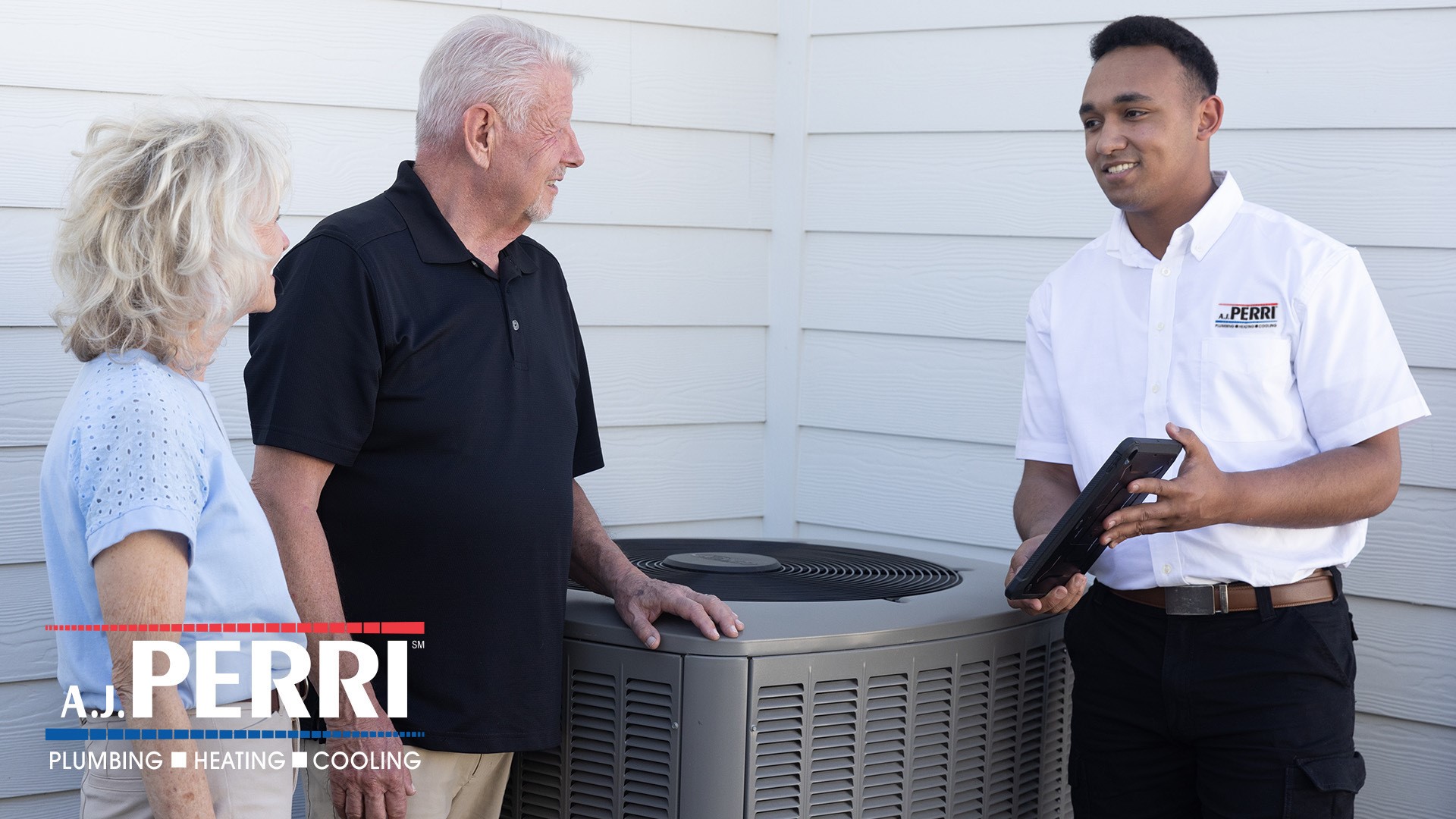 See Why A.J. Perri Is Your Source for HVAC Installation Services in New Jersey
Since first opening our doors back in 1971, A.J. Perri is proud of the reputation we've developed as being New Jersey's leading HVAC installation company. Our focus on providing outstanding service for our customers' heating and cooling systems is second to none, but we provide a full range of other HVAC services too.
We formed A.J. Perri with an initial group of three employees. Our mission then is the same as it is today, to do our best and give back to the local community.
Now, we deploy more than 300 well-trained and knowledgeable employees with a fleet of more than 185 service vehicles. This means we bring prompt attention to whatever is ailing your HVAC equipment. Our service region includes several counties in New Jersey for your convenience.
The Chief Signs That You Need a New HVAC System
A.J. Perri, your preferred HVAC replacement company, has been working on New Jersey heating and cooling systems for more than 50 years now. With our vast experience and training, we are adept at diagnosing HVAC problems and determining when replacement is needed instead of repairs.
With that in mind, here are the main signs that you need HVAC replacement services:
Unusual Sounds
It's not out of the ordinary for a heating and cooling system to make some sounds, especially as the equipment ages under heavy usage. However, if you notice some sounds that are more unusual, such as loud bangs or screeching noises, it could indicate a problem that requires replacement rather than repairs.
If noises persist after routine maintenance or repairs, we will advise you about your replacement options.
System Is 10 or More Years Old
While HVAC systems are built to be rugged and endure for many years, if your equipment is past the 10-year mark, chances are good that it's time for replacement.
The heating and cooling components will not work as well after 10 years or more of constant operation. A brand new system will operate far more efficiently, saving you money on your heating and cooling bills going forward.
System Running Longer
If you notice that the HVAC system is running for longer periods or starting up more often than usual, it is working harder than neccessary to provide your expected level of comfort. Failing coils or a problematic motor for the blower could be the issue, indicating you need to contact A.J. Perri technicians for replacement service.
Improper Maintenance
It's prudent to arrange for regular maintenance on your heating and cooling equipment, at least once per year, from reputable technicians, such as our team.
If you can't remember the last time you called for maintenance, or if you don't know if the previous homeowner did maintenance, excessive wear and tear may mean it's time for replacement.
Multiple Repair Calls
Having to contact HVAC experts over and over again to make repairs is a major sign that the system is well past its prime. It can wind up costing you much more to prop up an old, failing system than buying a new, more efficient setup.
Our professionals will be happy to go over the options with you to help you in the decision-making process.
Do You Need HVAC Installation? Contact A.J. Perri for Service Today!
There's no need to put up with feeling hot in the summer or cold in the winter when it's so easy to arrange for service from our professionals. For HVAC installation New Jersey homeowners can rely on, you can rest assured that A.J. Perri is standing by to assist. 
Based in Monmouth County, our HVAC installers serve the entire region, including nearby communities such as Colts Neck, Eatontown, Lincroft, Little Silver, Oceanport, Red Bank, Tinton Falls, Shrewsbury and West Long Branch. Contact us today!