HVAC Repair In New Jersey
---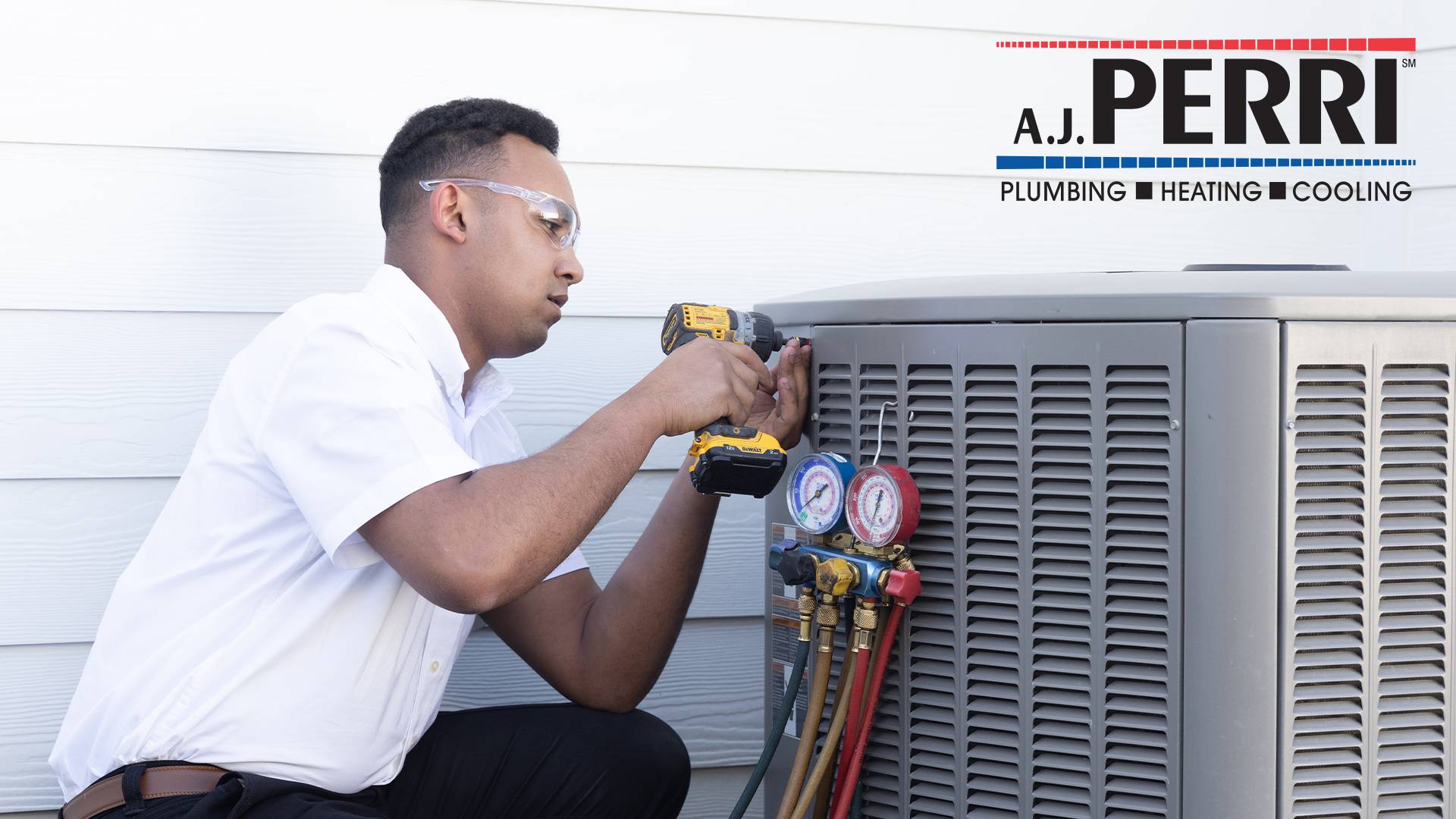 A.J. Perri Is the Preferred Provider of HVAC Repair Services in New Jersey
Since 1971, the HVAC repair contractors at A.J. Perri have been providing outstanding service for fixing heating, ventilation and air conditioning systems throughout several counties of New Jersey.
Whether you are having problems with heating, cooling or any other aspect of your HVAC equipment, our trained technicians can quickly diagnose the problem. Then, we will come up with a customized plan to fix it.
For example, we can address issues such as:
Your utility bill is increasing because the HVAC equipment has grown inefficient.
You experience cold spots in your home when the furnace is running.
The system is starting to make strange noises.
We handle these and all sorts of other problems that can crop up with your home's heating and cooling.
With more than 185 service vehicles and 300 HVAC employees, we strive to deliver the highest quality of customer service. As a community-focused business, our employees contribute personally to local efforts such as Habitat for Humanity and the St. Jude Children's Research Hospital. It's all part of our vision to make things better for residents in New Jersey.
What Are the Main Signs That Your HVAC System Needs Repair?
A.J. Perri technicians frequently get calls from customers, describing problems with their heating, ventilation and air conditioning setup. You may be in a similar situation, wondering what could be the matter with your system.
Here are the main signs that your HVAC equipment is due for some repair work. If you're experiencing any of these issues, call our team for HVAC technician service:
System Does Not Respond to the Thermostat
The problem could be with a component in the thermostat, or in a connection between it and your system. Of course, you will want to double-check that no one has changed the settings — that may be all you need to take care of the situation. Otherwise, our HVAC repair company is standing by to repair or replace your thermostat.
Weird Odors
If something smells strange coming out of your HVAC setup, the issue may have to do with mold or mildew growing. Sometimes when the wire and insulation go bad, you will detect an unpleasant odor. Do not delay in calling A.J. Perri technicians if you smell something wrong.
Hot Air Blows From the Air Conditioner
Many things can go wrong with the AC, which our technicians are adept at figuring out, from problems with the compressor or a motor, to a leak in the refrigerant line.
Skyrocketing Utility Bills
If your family is using the furnace and AC at about the same rate as you usually do, but you notice that your power bills have greatly increased, it can be a sign that your HVAC equipment is not working as efficiently as when it was first installed. This can result in the system having to work much harder to deliver the expected level of comfort. Not only does overworking the equipment potentially lead to premature breakdowns, it can make your bills grow very high.
Unusual Noises
You are already familiar with the usual sounds your heating and cooling system makes. But if you hear something out of the ordinary, such as loud screeches or knocking sounds, it would be a good idea to contact our team for heating and cooling repair service.
A.J. Perri Is Standing By to Repair Your Broken HVAC System
The comfort and well-being of your family depend on having a properly functioning heating, ventilation and air conditioning system. When problems arise, we can sympathize. For HVAC repair New Jersey homeowners know they can rely on, connect with the professionals at A.J. Perri today!
Based in Monmouth County, we serve the entire region, including nearby communities such as Hockhockson, Red Bank, Tinton Falls and Shrewsbury.