Renovations that Provide You More Bang for Your Buck
May 22, 2017
---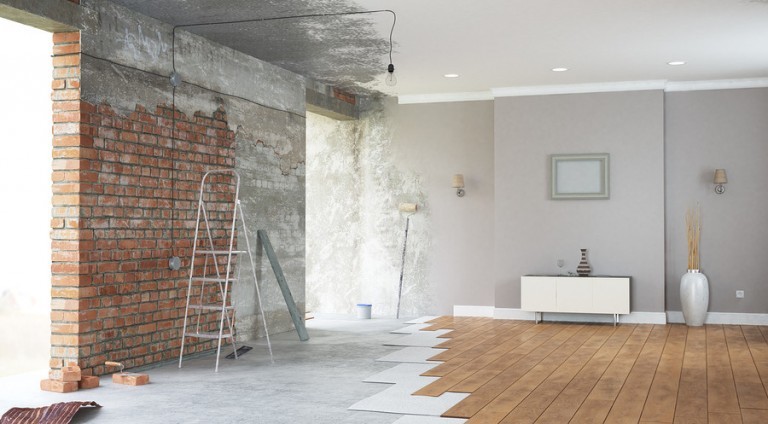 There is no shortage of renovations you can do to make your home more beautiful and more comfortable. From enlarging windows to re-staining floors to reworking the entire floor plan, many renovations are about making your home better and more functional for you. In most cases, homeowners choose their renovation based on personal style and desires. But these desires and style don't always reflect that of the general population. So, when it comes time to sell their home, these homeowners don't always gain equity from their investments.
Even if you aren't planning to sell your home for several years, you should always keep in mind what renovations will add value to your home. These five renovation ideas are practically guaranteed to increase your home's equity.
Increase curb appeal. Whether a large renovation like adding a front porch or resurfacing your driveway, or a small one like painting your front door and adding new street numbers, improving the look of your home from the street will entice more buyers.
Add an additional bedroom. Adding another bedroom is a way to instantly boost your home's value. Whether you create a bedroom in the basement, attic, or resize your existing rooms, more bedrooms equal more value. Be sure to check your local codes as to what constitutes a bedroom.
Add or update a bathroom. Like bedrooms, the more bathrooms you have, the more value there is in your home. Bathrooms additions bring a 60% return on investment. Even adding a half bath can not only increase your home's functionality, but also increase its value. You will see an even bigger return if that bathroom creates a master suite. Updating existing bathrooms can also add quite a bit of equity to your home.
Remodel your kitchen. A kitchen renovation can often bring back a double what is spent. An updated kitchen is something almost all homeowners desire. Kitchens can also be renovated for your personal style. If the equity is what you're after, find out what style is most popular in the area and renovation with that in mind. It will influence your cabinet style and your material choices.
Update what people can't see. While aesthetically you won't be able to notice an updated electrical panel, new heating/cooling system, or a re-pipe, when it comes time for a home inspection, these updates will add real value to your home. Other non-cosmetic updated buyers will appreciate are a tankless hot water heater, installation of a sump pump, new windows, or a smart thermostat.
No matter which of these renovations you choose, you should expect to increase its value. If you're interested in updating your plumbing or heating/cooling systems, or want to install a sump pump, hot water heater, or smart thermostat call A.J. Perri.
Last Updated: June 09, 2023