Everything to Love About Our PROS Club
February 02, 2021
---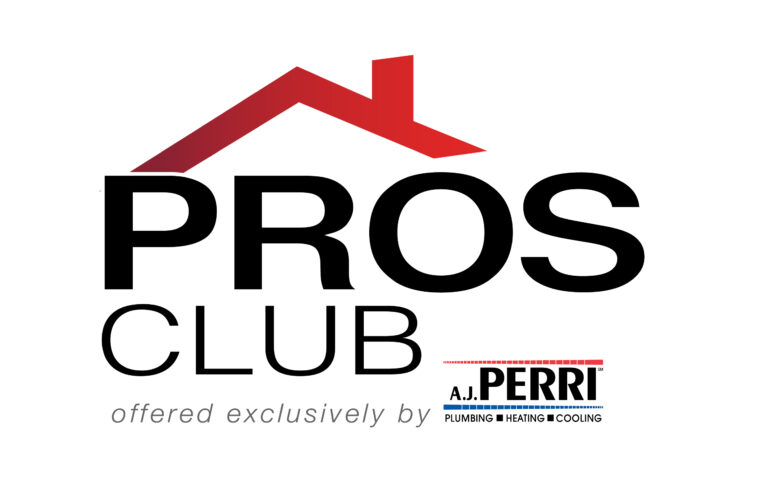 There's a lot to love about the A.J. Perri Heating and Cooling PROS Club. Our annual maintenance program offers members peace of mind, discounts on parts/labor, priority service and much more! Your New Jersey home deserves a little extra love right now, and when you become an A.J. Perri PROS Club member, you'll be saying "I Love Those Guys!" all year long.
You'll love having peace of mind
With PROS Club memberships starting at just $19 per month ($29/month for oil furnaces), you can make an affordable investment in your home's HVAC system. Protect your family and experience peace of mind knowing that your system's maintenance is covered by the A.J. Perri experts.
Priority service for members
When you become a PROS Club member, your family will receive priority service from our HVAC technicians 24 hours a day, seven days a week. Plus, you'll never have to pay overtime charges for emergency service if your heating or cooling system goes out under your PROS Club membership.
All of our customers can benefit from our trustworthy warranties and guarantees, including our 100% Satisfaction Guarantee and the "No Lemon" Guarantee. But when you join the PROS Club, you will also enjoy an extended one-year guarantee on all repairs and parts installed during your membership.
Discounted parts and services
In addition to your two preventative tune-up visits per year, PROS club members also receive major discounts on a variety of services and maintenance. You'll get $20 off diagnostic fees, 15% off parts, labor and refrigerant during HVAC repairs, as well as a discount on a new HVAC system!
If you purchase a new system as a PROS Club member, you'll get the greater of the following discounts: 5% discount on a new HVAC system, or $100 per year earned toward a new system for the duration of the policy. So, if you remain a PROS Club customer for five years, you will earn a $500 discount on your replacement!
Additional plumbing add-on
Don't let your home's plumbing get jealous of all the love you're showing your HVAC system. Our PROS Club plumbing add-on includes the same one-year guarantee, no overtime charges on emergency service and additional discounts on repairs and diagnostics. You'll get one water heater flush/cleaning per year, plus special discounts if you install a new water heater.
Are you ready to show your home some extra love in 2021? Invest in a PROS Club membership for your family by calling (732) 733-2548 or contacting our experts online today!
Last Updated: September 13, 2023