Warmer Weather HVAC Checklist
May 03, 2022
---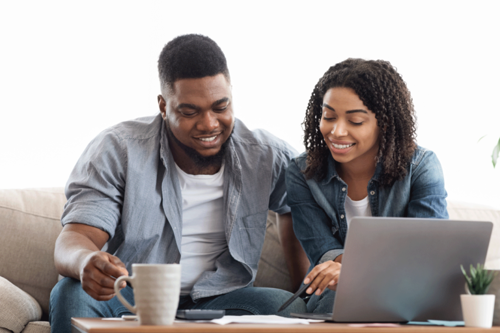 Summer is almost here, which means it's time to make sure your HVAC unit is running efficiently. Your air conditioner works hard to keep your family comfortable. An average home's heating & cooling system runs over 2,000* hours every year. That would be like driving your car at 65 miles per hour, non-stop, for 130,000 miles. You wouldn't run your car that long without a tune-up, and you certainly wouldn't want to let your home's heating and cooling system go that long without maintenance, either. With our Summer HVAC checklist, you can ensure your family stays cool all summer long.
Check the Fan
When you turn on your cooling system for the first time, you want to make sure you hear the fan click on. If there's no sound or there's a long delay, you've got a problem on your hands, and you'll want to call the professionals to come out and check on it.
Replace the Air Filter
One of the best things to ensure your HVAC system is running efficiently is to change or clean your air filter. This should ideally be done every three months, depending on the air filter you have. Try setting a phone or calendar reminder to help you remember to do this vital HVAC maintenance step!
Check Your Insulation on the Coolant Line
A coolant pipe connects the evaporator on the air handler to the condenser outside. There is foam insulation that covers the line. You'll want to check to see if this insulation is torn or broken. If that's the case, you should replace it. If you don't have experience doing this yourself, you can call an HVAC professional who will easily take care of it for you!
Turn Off Your Furnace Humidifier
If you have a humidifier on your furnace, it's time to switch that off. Your air conditioner works to keep you cool by removing the humidity from your house, so any extra moisture will force it to work harder. If your humidifier doesn't have an off switch, there should be a way to turn it into a "cool" position to route the cooled air so it doesn't pass through the humidifier before reaching your vents.
Clean Your Outdoor Unit
It can be easy to forget that an important part of your HVAC system lives outdoors. When the warmer weather hits and you're relying on your AC more, it's important to check your outdoor unit. Ensure there are no visible twigs, leaves, or other debris on or in the fans. You'll also want to take the time to move any personal items like toys or things you're storing away from the outdoor unit to maintain proper airflow. Keeping the unit clear of debris and obstructions will reduce the likelihood of overheating and help keep your energy bills down.
Schedule a Tune-Up
The most important thing on your warm-weather HVAC checklist should be scheduling a tune-up for your cooling and heating system. Only a professional can do some HVAC maintenance items, including lubricating moving parts of the interior of your condenser unit, tightening electrical connections, and checking refrigerant levels. These are all essential parts of your HVAC maintenance to ensure your AC keeps you cool all summer long.
Prepare your HVAC unit for the warmer weather and schedule a tune-up with A.J. Perri today!
Last Updated: September 13, 2023