The "Heart" of Your Home—The HVAC System
February 04, 2020
---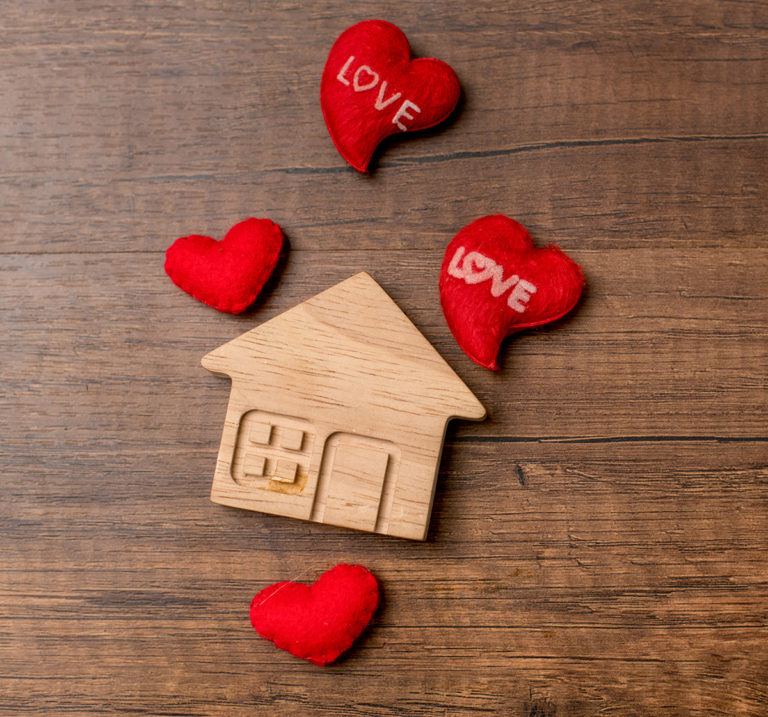 Here at A.J. Perri, we love hearing our clients exclaim "I LOVE THOSE GUYS!" But what about showing some love for the "heart" of your home, the HVAC system? As we celebrate Valentine's Day, take some time to learn more about the [system in ?? heart of] your home, and how you can best maintain it for a long, efficient and happy relationship!
Furnace Maintenance
New Jersey winters can be brutal, and you don't want to have a major emergency in when HVAC service technicians are the busiest. Regular maintenance on the major systems in your home, heating and cooling, and plumbing, is one of the most important money-saving practices for home ownership. Maintenance helps your systems work at their peak efficiency year in and year out – and helps to save you money in lower heating and cooling costs. A system that is maintained annually will also experience considerably fewer breakdowns, helping reduce the need for and cost of unnecessary repairs.
Heating System Tune-Ups
In addition to changing your filter, you can maintain your heating system with regular tune-ups! A.J. Perri offers a 21-step precision tune-up to keep your system running in top shape and help save you money on emergency maintenance. If your system breaks down this season after our tune-up service, we'll refund you 105 percent of the cost of the tune-up (link to 'coupon' with disclaimer)!
Heat Pumps: A Unique Alternative
We also install heat pumps from Carrier, which are an efficient alternative to your typical HVAC system. A heat pump is one piece of equipment that both heats and cools your home, improving efficiency and helping to save you money. Plus, it is environmentally-friendly!
In the winter, a heat pump finds heat in the air outside and brings it inside, and in the summer it does the opposite. A.J. Perri can install and maintain your heat pump throughout the year!
Smart Thermostats
Smart thermostats are a new method for improving efficiency in your HVAC system and helping to keep maintenance costs lower. A.J. Perri can install one of several Nest Thermostat options in your home, and they will connect to your phone to keep you informed about how your system is working.
Your Nest thermostat will learn your family's schedule to improve efficiency based on your season of life, and it can work with other Nest products like the Nest Cam or Hello Doorbell to protect your home from a service failure and other home emergencies.
We are ready to help you maintain your HVAC system all year long, and we can't wait to have you saying, "I LOVE THOSE GUYS!" Give us a call to schedule your next service visit today!
Last Updated: September 13, 2023