Keep Your Summer Party Guests Cool
June 05, 2019
---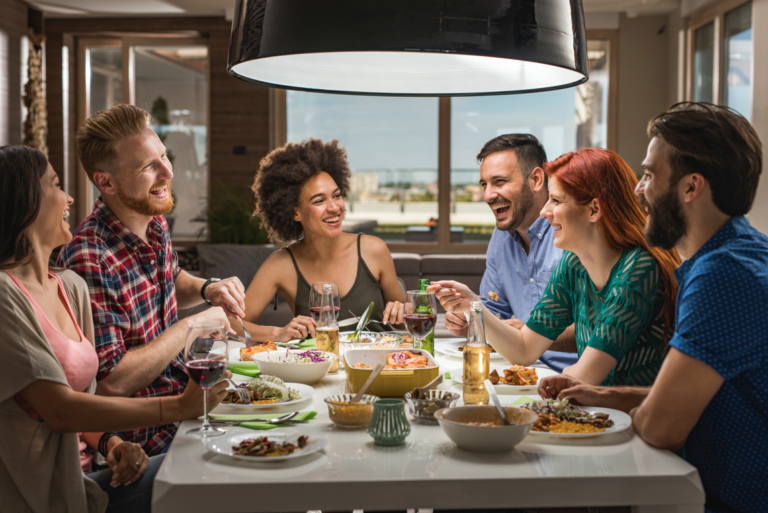 You've picked the theme, you've invited the guests, and they've saved the date. Now what? Make sure your guests can enjoy your party without getting overheated. Nothing can put a damper on a summer party quite like a sweat stain. So, put down the tiki torches and read on to find out how to have a sweat-free summer bash.
Party All Night Long
…Or at least through some of the night. It's no secret that temperatures drop when the sun goes down. Add some outdoor lighting and voilà: your guests are cool and comfortable.
Create a Hydration Station
Guests enjoying beer, wine, or soda can become dehydrated as the night goes on. Put bottles of water in the coolers or buckets alongside your other beverages. If you'd like to go for an eco-friendlier option, you can fill up pitchers with ice and filtered water. (Need a faucet upgrade? We can help.)
Use the Shade You Have, or Create the Shade You Need
If you're fortunate to have large trees or covered porches in your back yard, utilize them to your advantage by creating seating options for your guests to step away and cool off.
If your outdoor seating area is shade-free, don't worry, there are plenty of easy do-it-yourself options at your disposal. Click here for a collection of summer shade options from DIY Network (our favorite is the hanging garden).
Move the Soirée Indoors
Who said all summer soirées have to be outdoors? It's easy to beat the heat in the comfort of your own home, just treat your system to our Trustworthy Tune-Up to ensure it is ready for the season. Your A.J. Perri technician will perform an extensive tune-up and cleaning on your system over the course of an hour, so you'll have plenty of time to lay out the party snacks.
When it comes to keeping cool, A.J. Perri is the life of the party. Give us a call today for help with all of your air conditioning needs.
Last Updated: June 09, 2023