How Does Duct Cleaning Work and Why Should I Do It?
June 02, 2022
---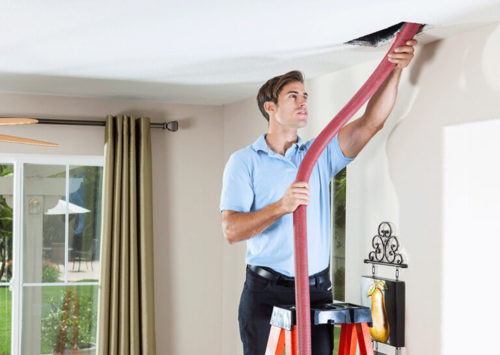 It's time for some pre-summer cleaning around the house, not just for the garage and closets. No matter the season, air ducts in your home collect dirt and other allergens that get circulated through the air in your home, causing problems to your HVAC system and your family's health. Cleaning ducts can be a pain, but fortunately, A.J. Perri offers professional duct cleaning services to our New Jersey neighbors.
Benefits of Air Duct Cleaning
Better Indoor Air Quality
According to the Environmental Protection Agency, indoor air carries two to five times more pollutants than outdoor air.  The air in your home contains many allergens, such as dirt, dust, and pet dander. Those allergens make their way into the air ducts and get recirculated around your home 5 to 7 times a day, leading to poor air quality and adverse health effects like asthma and allergy problems.
Save Energy
Clogged ducts can cause your home's HVAC system to work harder to push air through your home, decreasing its lifespan and wasting energy. According to the U.S. Department of Energy, 25% to 40% of energy used to heat and cool your home is wasted. Save energy and extend the life of your equipment with regular professional duct cleaning.
How Does Duct Cleaning Work?
Our technicians use specialized tools to remove dirt, dust, and debris from your system during your professional duct cleaning and sanitize the vents and grills throughout your home. After thorough duct cleaning, your home will feel fresher and cleaner than ever before, helping you breathe easy and beat the summer heat.
With the hot summer months quickly approaching, meaning more time spent in the air conditioning, schedule your professional duct cleaning online, or give us a call at (732) 733-2548.
Last Updated: September 13, 2023