What scary stuff is hiding in your ducts?
October 07, 2021
---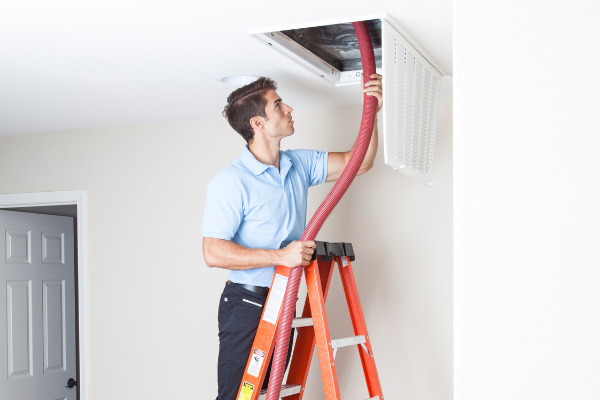 The spookiest time of year is right around the corner, and while your family may be planning fall festivities and costumes, your air ducts could become the scariest place in your New Jersey home. Over time, your air ducts can collect dust, dirt, and mold. As a result, your home's air quality begins to deteriorate.
To help keep your family safe and your heating and cooling system in tip-top shape this season, our team at A.J. Perri wants to plant a friendly reminder in your mind about the importance of duct cleaning.
Indoor air quality should be a top priority in your home, but unfortunately, it usually takes a back seat. Although most people spend a lot of time indoors during the hottest and coolest times of the year, cleaning something you don't see 24/7 can be hard to remember. Your air ducts can hold pet dander and other chemical pollutants, which are recirculated in your home 5 to 7 times each day. Cleaning your ducts can help decrease your family's risk of negative health effects like respiratory conditions and asthma.
During your A.J. Perri professional duct cleaning, our technicians will use specialized tools to dislodge dust, dirt, and debris from your airflow systems. This is followed by a sanitization process and the cleaning of various forced-air heating and cooling components such as vents and grills. Our thorough duct cleaning service should take around 3 to 4 hours to complete per system.
Not only are cleaner air ducts safer for your home, but they can also help save energy, which can turn into monthly savings. When ducts are clogged or dusty, it forces your heating and cooling system to work harder to keep your home comfortable. As a result, your system's lifespan could shorten.
Don't let our air ducts become a nightmare this fall. Call our team of experts at [csad_phone] for an A.J. Perri duct cleaning to keep your home happy and healthy this season. 
Last Updated: September 13, 2023