Five Ways to Fight Back Against Inflation
July 01, 2022
---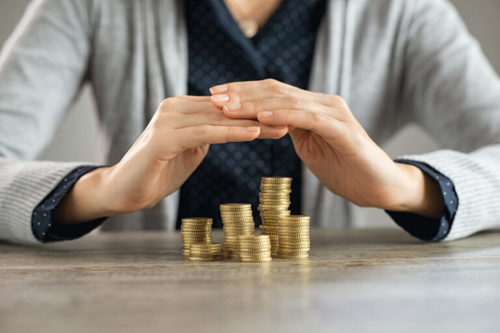 With inflation rates breaking 40-year records, you may be wondering how you can control household expenses. The New Jersey summer is upon us, and you don't necessarily want to sweat it out when the temperatures break new records, either. A.J. Perri of Tinton Falls has you covered with these tips to fight back against inflation without losing your cool this summer:
1. Take care of your HVAC system
A well-maintained HVAC system will pay you back in cost savings and comfort. When was the last time you replaced your air filter? Dirty air filters force your system to work harder, putting extra stress on the unit and lowering your energy costs. Use our warm-weather checklist to ensure your A/C is running efficiently. Not a DIYer? Schedule a tune-up with A.J. Perri today and let us do the dirty work.
2. Conserve water
You may already see a seasonal increase in your water bill due to lawn care, increased showers, and more activity during the summer months. Add in a healthy dose of inflation, and your water bills may be spilling over their budgets. Check out our list of water-saving tips on our website. Watch out for leaky toilets, faucets, or hot water tanks around your home, because you don't want to pay for the water you don't even use. Call A.J. Perri at (732) 733-2548 to schedule an inspection if you notice abnormally high water bills.
3. Stay out of the sun
Look around your home. Does your family room face west, where it soaks in the late day sun? Or is your kitchen warming up in the mornings because it looks east? Simple steps may block the sun and its ambient heat. Consider planting shade trees outside the window or using blinds and curtains during the brightest hours.
4. Use appliances wisely
No rule says you must cook dinner every day. Your oven's heat may warm your kitchen area, making your A/C work harder to keep things cool. Your clothes dryer can have the same effect. Consider using heat-emitting appliances only in the early morning or late evening after the sun has gone down. Or take a page out of Grandma's handbook and hang your clothes outside to dry!
5. Seal off the leaks
Go ahead and channel your father. You're not paying to cool the air outside. Ensure your doors and windows stay shut while the A/C is running and add weather stripping or insulation if necessary. Remind your kids that you don't own the electricity company. (You've been waiting years to use that line.)
Fight back against rising energy costs without sacrificing your comfortable New Jersey home with A.J. Perri. A.J. Perri is your home comfort expert. If your heating bills are starting to hurt, reach out to A.J. Perri at (732) 733-2548 or contact us online.
Last Updated: June 30, 2023