A letter from Kevin Perri
---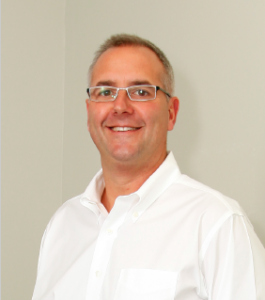 A.J. Perri has proudly served our New Jersey neighbors for nearly 50 years to solve their plumbing, heating, cooling and indoor air quality problems.  From the beginning, my father started this business with one goal in mind: exceptional service. It is an honor and a privilege for me to continue that tradition today, serving my hometown and beyond with my family's name still proudly displayed. We take great pride in the knowledge that we have served and satisfied hundreds of thousands of customers in our community who regard us as leaders in our industry due to our professionalism and dedication to their overall satisfaction.
We are deeply committed to providing our customers an exceptional service experience that far exceeds others in our industry. We are extremely selective in our hiring process by choosing service professionals with the highest level of expertise. All employees undergo background checks and drug-screening prior to being hired. We have an A+ rating with the Better Business Bureau, and more importantly, all of our work is backed by our unmatched guarantees that are the best in the business. Our policies are designed to ensure that each customer interaction is performed to the highest professional and ethical standards. While we strive for perfection both in our processes and meeting customer expectations, we recognize that certain customers may feel differently. Our greatest asset has been our employees' maintaining the trust of our customers in this community, and we will not tolerate any behavior that might jeopardize that trust.
As always, A.J. Perri greatly values our customers and we are committed to ensuring their complete satisfaction.  If for any reason a customer is dissatisfied with our company or its services, then we want to know about it, and we will make every effort to correct the situation and meet their expectations, GUARANTEED.
Kevin Perri