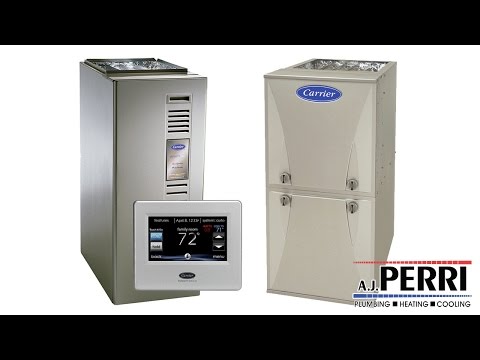 ""When you're looking for the best in heating for your family, you want to look for a company with years of experience to back up the hype. A.J. Perri is the wise choice as your go-to for furnace repair and replacement. We can help you choose the best fit for your home, budget and lifestyle."
New Jersey winters can be brutal. You want to know that your home is a place of consistent comfort for you and your family. Gas furnaces are a great option for those living in the Northeast.
Gas heating produces a warmer heat than electric. It is also the most efficient heating option. Unlike oil, you never risk running out of fuel because you are tied in directly to a utility company. While all heating options can keep you warm, a gas furnace has some distinct advantages.
Benefits of a gas furnace:
High-Efficiency
Less equipment maintenance
Fuel provided by utility company
Not dependent on electricity
Odorless
We offer a wide range of home heating systems to fit every budget and comfort expectation. In doing so, we stock a variety of heating systems to best serve our customers. We are a factory-authorized Carrier dealer, bringing a quality product to your home with the revolutionary ComfortHeat technology.
Carrier Furnaces:
High efficiency means saving you up to 23% in annual heating costs
Improved dehumidification means a more comfortable home
Ultra-quiet operation and maximum comfort for your family
Each furnace offers a media filter cabinet for easy filter replacement
Providing consistent temperatures from room to room all year-long
Adaptive Control Technology for the thermostat
We want to give you the reassurance that the Carrier furnace you choose today will last you for years to come. We know choosing a new furnace is a big decision, so that's why we offer our exclusive 100% Satisfaction Guarantee. For more information on the latest furnaces provided by A.J. Perri, call us.