The World of Air Conditioning
August 18, 2017
---
Air Conditioning Around the World
Chances are that if you own a home you are the proud owner of one of the world's 700 million air conditioning units. That's right, there is soon to be an estimated 700 million air conditioning units in the world. Consider that India is a nation of 1.25 billion people yet only responsible for roughly 5 percent of the air conditioners in the world and you begin to understand how 700 million is projected to be 1.6 billion by 2050.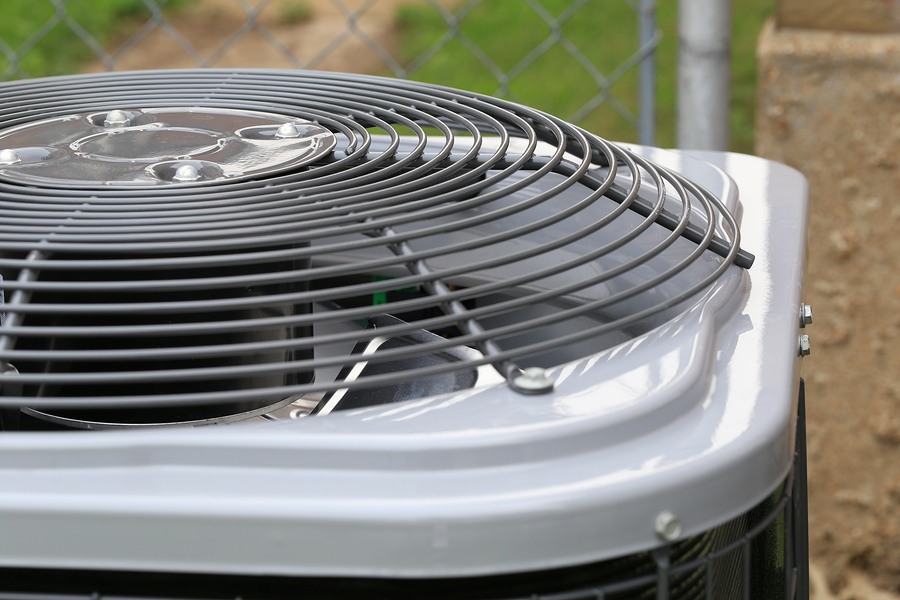 Mall of the World: A Climate Controlled City
It isn't just residences and office buildings that contribute to this staggering number. Dubai has plans to air condition an entire city. A climate controlled city in the middle of the desert and you complain about your energy bill. The Mall of the World is set to include 8 million square feet of shopping space connected to a theme park and over 100 hotels with over 20,000 rooms. The project in its entirety is an ambitious 48 million square feet.
Outdoor Air Conditioning at Khalifa International Stadium
While the Mall of the World project has experienced a change in venue and other challenges it seems the people of Dubai are intent on reaching 1.6 billion air conditioning units on their own. The Khalifa International Stadium in Qatar was built for the 2022 World Cup and was deemed ready for play 2,012 days before the tournament kicks-off.  Finishing on time is almost unheard of for any construction project but over 5 years ahead of time is truly remarkable. Even more remarkable is the fact that it's a climate controlled outdoor stadium. Believed to be the first outdoor stadium featuring air conditioning, the stadium has about 500 jet nozzles that will blast enough cold air to keep fans at a pleasant 73 degrees. Although the system is 40 percent more efficient than traditional cooling methods it may never be turned on for a soccer game. FIFA, the governing body of the World Cup decided to move the tournament to November and December when temperatures are generally much more pleasant.
Keeping Fans Cool at Football Stadiums
Another kind of football is just starting in the United States and the NFL is home to several indoor stadiums. The Mercedes-Benz Superdome in New Orleans is about 125 million square feet and is cooled by 9,000 tons of air conditioning. University of Phoenix Stadium takes enough power for 2,300 homes to keep fans cool during a game. The monthly bill for the luxury of climate controlling so many people is about $500,000-$600,000. AT&T Stadium in Arlington, Texas is home to the Dallas Cowboys and by all accounts considered an engineering marvel. Among its most talked about features is the world's largest high definition video screen. The record-setting HDTV along with the power to keep the stadium insulated from the unforgiving Texas heat requires more electricity than the entire country of Liberia. Granted most people couldn't locate Liberia on a map but it's home to about 4 million people.
Air Conditioning for the Arctic Sea
If underserved air conditioned countries and soccer and football stadiums weren't enough, we have the melting icebergs in the Arctic that need to be climate controlled. The idea is the brainchild of Arizona State physicist, Steven Desch. His idea is to install millions of wind-powered pumps all across the Arctic that spray seawater over existing ice in hopes the icy surface will freeze over in winter. This would increase the depth of the ice by a little over 3 feet on average. Considering the mean annual thickness of ice in the Arctic sea is only about 5 feet and it's easy to see why this is such a cool idea. The cost to implement such an ambitious plan is more than $500 billion and maybe the most difficult obstacle in cooling the Arctic, cooperation between numerous countries.
If you need help with air conditioning a city or stadium in Dubai or creating ice in the Arctic Sea we can't help you. However, A.J. Perri is here to help with all your other air conditioning and smart home needs in New Jersey.
Last Updated: June 09, 2023