What type of thermostat is best for you?
March 07, 2017
---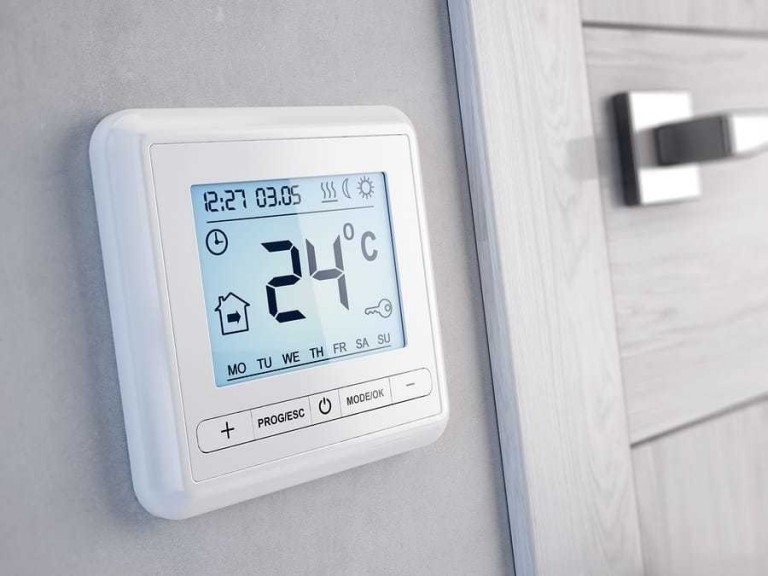 The thermostat is the brains of the heating and cooling system. It controls the temperature, and does so without you having to lift a finger. Once your desired temperature is set, the thermometer keeps your home above that temperature for heat and below it for cool. It triggers your air conditioner or furnace in order to maintain your desired comfort level.
In the world of thermostats, there are many different types you can install to meet your needs. Non-programmable thermostats are the most standard, but programmable and smart thermostats are the latest emerging trends on the market. The best thermostat for you depends on the different needs of your family and home.
Non-Programmable
Least expensive to purchase
Easy to use
Easy to see
Precise comfort control
Easy battery replacement
Simple to understand
Programmable
Variety of ergonomic designs
Energy efficient
User-friendly with menu-driven functionality
Control temperature within 1º F
Save on heating and cooling costs
Better control of air circulation
Lifestyle programming features
Smart
Variety of stylish designs
Energy efficient
User-friendly
Can be controlled even when you aren't home
Increased control of home comfort
Save on heating and cooling costs
Learns your heating and cooling behavior
Send alerts within dangerous parameters
Can be connected to other smart devices
For some families, a thermostat easy enough for every member to use it a top priority. For others, the ability to control your system while away on vacation or at work is the most important feature. No matter what features you need, there is a thermostat for you.
At A.J. Perri, we want to match you with the perfect thermostat for your home and family. Your comfort is our highest priority. Give us a call today and talk through your thermostat options.
Last Updated: September 13, 2023