Improving Indoor Air Quality: Tips to Breathe Better at Home in the Fall
October 16, 2023
---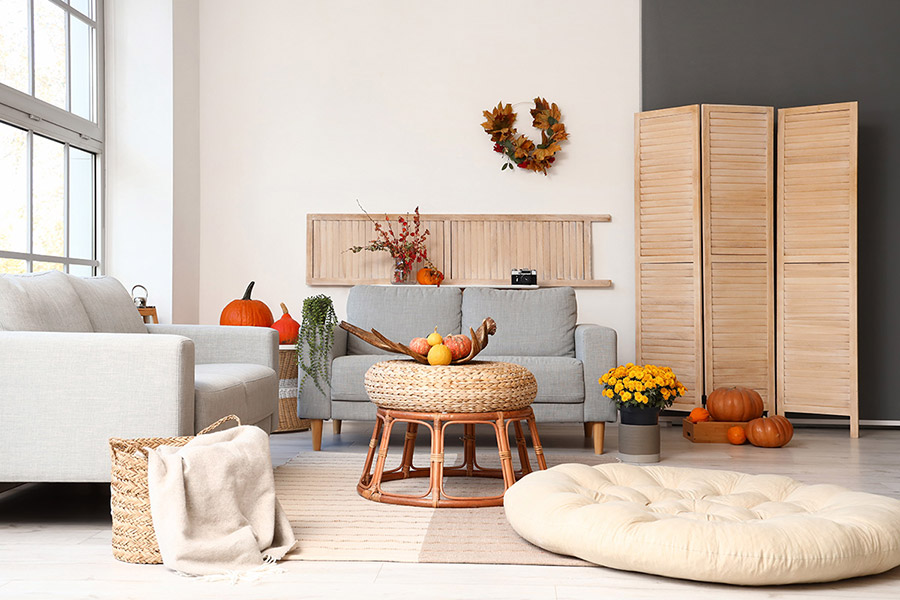 As the weather cools, the leaves change color, and everything seems to all of a sudden be pumpkin-flavored, you're probably looking forward to enjoying all that autumn has to offer. However, if you're like 80% of homeowners in a recent survey, you're probably also thinking about ways to improve your indoor air quality.
With more people working from home, and recent events like this summer's Canadian wildfires affecting New York and New Jersey, we are all justifiably concerned about the air we breathe within our homes. 
Luckily, A.J. Perri is here to help! Here are some tips and best practices that you can use to can enhance the indoor air quality of your home:
Replace HVAC system filters regularly
Manage household humidity levels
Incorporate indoor plants to purify the air naturally
Periodically inspect and maintain air ducts
Use kitchen exhaust fans while cooking
Ensure that rugs and carpets stay clean
Keep windows closed during outdoor air quality advisories — such as if wildfire smoke returns
Ensure that indoor filtration systems use HEPA filters, which remove the majority of dust, pollen, and mold from the air
"Improving indoor air quality is not just about a single solution, but an overall commitment to creating a healthier indoor home environment," said Chris Tulloch, General Manager of A.J. Perri. "The air we breathe has a profound impact on our overall well-being, as well as that of our children, any ill or vulnerable members of the household, and even our pets."
A.J. Perri provides installation services on a variety of indoor air quality equipment, such as Air Scrubber technology, which attaches to HVAC systems and removes not only harmful particles but also kills household viruses in the air and on surfaces. "We are continuing to emerge from the pandemic, but COVID-19 as well as flu and other respiratory viruses remain a seasonal concern," Tulloch said, adding, "We extend our best wishes to our neighbors throughout the region for a safe and healthy fall and winter season."
To learn more about how you can improve your indoor air quality, give us a call at 732-733-2541 or schedule a service online.
Last Updated: October 16, 2023