A.J. PERRI HELPS SPONSOR FOOD DRIVE
November 06, 2017
---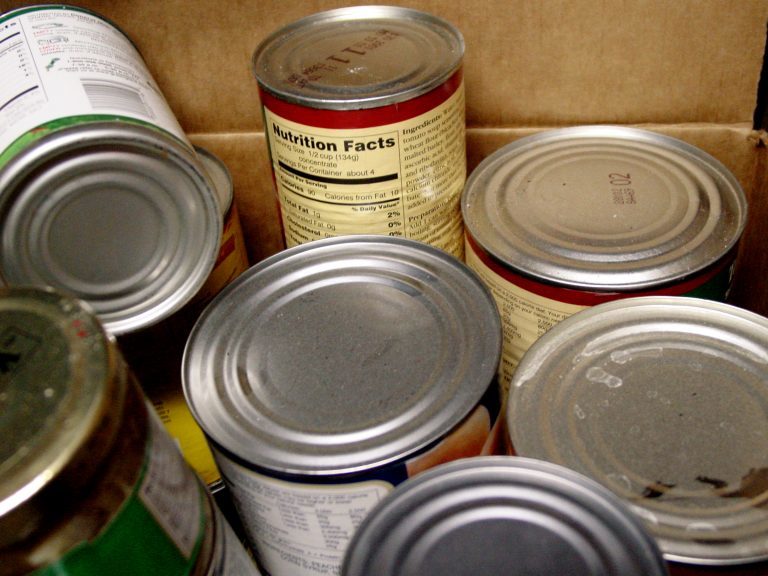 Learning at school isn't limited to academics. Students across New Jersey are learning how to respond to the needs of their neighbors. They are collecting food now through Monday, December 11, to help make the holidays cheerier for local families in need.
This is the 11th year for Students Change Hunger Challenge, a special food drive that encourages students from school systems across the state (as well as teachers, staff, and parents) to collect food for local community pantries.
Local food bank participation
Schools that bring in the most food will be presented with a special award by their food bank. (To be fair – all schools are categorized by size of student population.) Everything collected by schools in this area goes to Fulfill, the food bank serving Monmouth and Ocean Counties.
And just to spice things up, there will also be a top prize – the Governor's Cup – awarded to the school who shows the most overall school spirit, promotion, and active participation in the food drive.
It all adds up to make a big difference
The record to beat is last year's – when 95 schools in Monmouth and Ocean counties collected over 90,000 pounds of food and $15,000 in financial contributions. Those numbers mean a lot to families going though hard times - and to the food banks who are trying to help them.
A.J. Perri wants to help
As in years past, A.J. Perri is sponsoring the Students Change Hunger Challenge through media partners Thunder 106.3 and Boss 107.1, AJP staff is also participating with its own food drive at the office.
"Being a part of this is a pleasure for us," says Jim Henkel, general manager of A.J. Perri. "We love our community and appreciate programs like this that show us how we can help our neighbors. And, making it a friendly competition is a great idea – because who doesn't love a good race?"
Last Updated: September 13, 2023