How to Keep Animals Cool in the Summer
July 05, 2019
---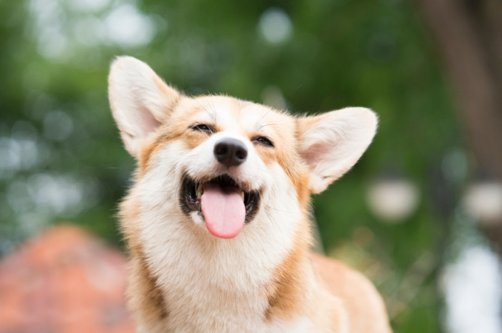 When summer temperatures rise into the eighties, nothing feels better than a cold dip in the pool or a refreshing scoop of ice cream. But while you're cooling off in the shade with your sunhat on, your pets might not be taking the same precautions (it is notoriously difficult for a dog to work an ice cream scoop).  Don't forget to think of how your pets are handling the heat! Follow these tips to keep your animal cool this summer:
1. Get an early start
Take your daily walk an hour earlier in the morning to avoid the sun at its hottest. It'll be easier for your pet to breath in cooler temperatures, and the ground won't be as hot beneath their paws.
2. Choose the right location
While a breezy car ride or a day the beach sounds fun to you, these activities can easily cause your pet to overheat. Most of our pets don't wear shoes, so their paws can burn when they walk across hot sand or asphalt. If you do decide to take a day trip with your pet, make sure to keep them out of direct sunlight as much as possible and give them a nice shady place to lounge.
3. Don't abandon them in the car
If you shouldn't keep your pet locked up in the car while it's moving, you definitely shouldn't keep them in there while you go to the beach or run into the grocery store. The inside of a car can easily reach 140 degrees Fahrenheit on a sunny summer day. So even if it feels great to you while you're outside, your car is turning into an oven.
As a result, your pets pant to cool down. This takes a considerable amount of energy and can put your pet in respiratory distress. Avoid any potential problems by keeping your pet at home, where they'll be safe and sound in your nicely air-conditioned home.
4. Give them fresh water
Would you want to drink water that's been out in the sun all day? Neither does your pet. Encourage your pet to stay hydrated by refreshing their water bowl a few times throughout the day. Bonus points if you put in a few ice cubes!
5. Groom them
If your pet has fur, brush it often! The same way humans don't head to the beach in a parka, your pet doesn't want to head outside with extra layers of fluff.
Take the ruff out of summer. Ensure you and your pet come back to a cool home by calling A.J. Perri for a tune-up today. Don't forget to ask us about our exclusive 100% Satisfaction Guarantee!
Category: animal, dog, heat, pet, safety
Last Updated: September 13, 2023