How Can Video Take the Guesswork out of Sewer and Water Line Repairs and Replacement?
June 04, 2020
---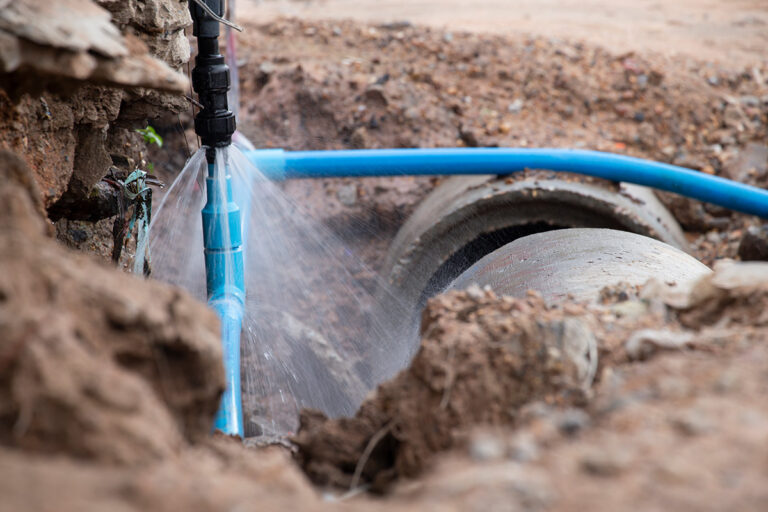 Is your New Jersey home having sewer or water line issues? The hot summer season is not the time that you want to deal with a smelly sewer problem. Let A.J. Perri Plumbing, Heating, and Cooling fix your sewer issues at the source with our state-of-the-art video equipment!
How does it work?
Our expert technicians can pinpoint the exact spot causing trouble in your pipes by inserting our camera into them for a video inspection. The footage can help us accurately diagnose and visually confirm the source of the problem for us to fix.
We will run the camera down the line with the flow of water, and can identify sections of piping that have lost grade, collapsed, become infiltrated with roots or become disjointed. Practically any plumbing repair can be discovered and diagnosed with our video equipment.
Is it safe?
Our video equipment is safe for all pipes and water line systems. It is especially beneficial to verify the condition and age of a pipe or drain line. If you are concerned whether your pipes are truly clean, trust the experts at A.J. Perri to verify it with our video camera.
What comes next?
Once we've taken the guesswork out of your diagnosis with our state-of-the-art video inspection, we can perform your sewer or water line repair. Sewer backups can be incredibly unpredictable and even dangerous if you are not aware of the warning signs. Some effects can include:
Structural home defects

Root infiltration

Flooding around your home

Backed up toilets

And worst of all, toxic sewer gas leaks
Our video inspections can help avoid allowing the gases and other effects to damage your property before problems get any worse.
You can also expect our exclusive 100% Satisfaction Guarantee with our inspection, meaning that if you are dissatisfied with the performance of your pipes or equipment for any reason within the first year, we will do whatever it takes to make it right. We will always correct the problem to your satisfaction.
If you live in the Tinton Falls and surrounding areas and your pipes or water lines are in need of an inspection, call the experts at A.J. Perri to set up your next video inspection. You can schedule service online or at (732) 733-2548 today!
Last Updated: June 09, 2023