6 Tips to Ensure Your Home Is Ready for Thanksgiving
November 03, 2023
---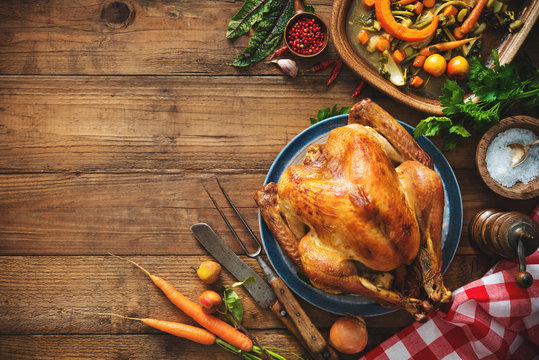 It's hard to believe that Halloween has come and gone, and we will soon be kicking off the holiday season. Yikes! Where did the year go? Regardless, the time has come to welcome November and prep for the holidays. And this can only mean one thing— now is the perfect time to reflect on the past year and give thanks for those small things our homes offer.
Here are six ways to give thanks back to your cozy abode—and get ready for that big dinner feast, too.
T is for Tune-Ups
There's nothing more important than a comprehensive heater tune-up before those chilly temperatures hit. Regular tune-ups twice a year help cut back on heater repairs in the fall and air conditioning breakdowns in the spring. Plus, when you call the team at A.J. Perri for your HVAC service, you can enjoy some great benefits with our Pro Service Plan. These include discounts on repairs and accessories, priority service, free diagnostic, plumbing inspections, and more! So, don't delay, schedule that heater tune-up before that big turkey meal and you'll also secure total peace of mind knowing your system is in top working condition.
H is for Heat Pump
If you have a heat pump in your home, then you know it can both heat and cool your indoor space. And that amazing feat is something to be grateful for this season. Heat pumps offer amazing energy efficiency, excellent comfort, and can help lower energy bills, too. At A.J. Perri we offer two types of heat pumps, and we are happy to discuss installation options with you at any time!
A is for Air Quality
If there's one thing to be thankful for it's the ability to breathe clean, filtered air. After all, according to the Environmental Protection Agency (EPA), indoor air can be two to five times more polluted than outdoor air. This is as good a reason as any to install air filtration systems inside your home. If you already have an indoor air quality (IAQ) system, then you've already experienced fewer allergy symptoms, less pet dander and dust, and fewer contaminants in your air. If you haven't switched to cleaner indoor air, what are you waiting for? From air scrubbers and humidification systems to top notch air filters and more, A.J. Perri will have you saying "thanks" every single day.
N is for NEST
If you're part of the "smart home" generation, then we applaud you—especially if your home is equipped with a Google Nest. Google Nest thermostats are an amazing way to improve your everyday home comfort. Nest thermostats can program themselves, pay for themselves within two years, and are easily controlled from your smartphone. Plus, get a five-year warranty when you call for A.J. Perri installation. Now that's something to be thankful for!
K is for knowledgeable
When you call A.J. Perri for HVAC service and plumbing services, you're guaranteed knowledgeable, experienced, licensed, quality service seven days a week. Our technicians are unmatched and will leave your home (and system) in better shape than when they arrived.
S is for savings
Who wouldn't be thankful for savings—especially at this time of year? Whether you need heater repair, furnace replacement, or other HVAC service, A.J. Perri offers many discounts and promotions throughout the year. You can always view our specials right here on our site.
The crew at A.J. Perri would like to wish all our customers a very Happy Thanksgiving! We are thankful for your business every day!
Last Updated: November 03, 2023