Are Maintenance Agreements Worth It?
February 23, 2012
---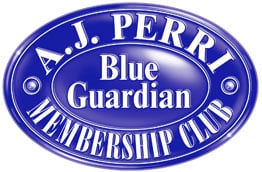 Everyone knows that their furnace and air conditioner need annual maintenance, but not everyone knows that they can ensure the necessary maintenance is done —without having to worry about remembering to schedule it— by having a maintenance agreement with a reputable, licensed contractor like A.J. Perri. Even without the convenience factor, maintenance agreements have a number of benefits.
When you enter into a service agreement with A.J. Perri, you are taking the first step to guaranteeing that you'll remember to get your annual maintenance done on your furnace and air conditioner.  You are also:
Extending the life of your system.
Ensuring that the manufacturer's warranty will not be voided due to lack of maintenance.  All manufacturers require annual maintenance for their warranty to be valid.
Reducing the chance that there will be an emergency repair; when a furnace or air conditioner is maintained, a technician can spot potential problems and help you avoid them.
Keeping your system running at peak efficiency, which keeps your utility bills low.
Avoiding the risk of carbon monoxide poisoning, which can be deadly.  A furnace that is not inspected yearly can be a source of carbon monoxide in your home.
Along with the benefits to your furnace and air conditioner with maintenance plans, some things are great for homeowners as well:
A.J. Perri Trust Certified technicians
Extended appointment times for your busy schedule
Priority service
10% discount on heating and cooling repairs
10% discount on plumbing repairs
Lifetime warranty on non-maintenance repair parts
Spot Coolers (heaters) delivered in emergencies
24/7 fast response emergency service
Sure, you can call whoever has the best deal on annual maintenance for your system.  But you won't always know what you're getting or who will show up.  They won't stand by you in an emergency.  With an A.J. Perri maintenance agreement, you know you're getting certified technicians who know what they're doing and will ensure your system is in top shape. You also know that if there is any problem, A.J. Perri will be there to resolve it.
Last Updated: June 09, 2023