Why Should I Have My Air Ducts Cleaned?
August 01, 2016
---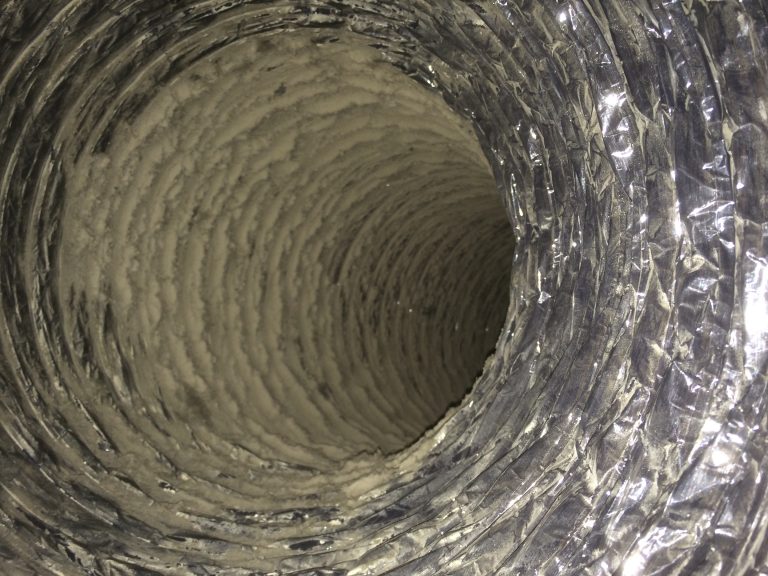 With indoor air pollution being a top concern among households, it's no wonder many are asking what they can do to clean up the air inside their homes. According to the EPA, levels of pollutants may be 2-5 times, and occasionally 100 times greater inside than outdoors.
Listen to this, in a typical six-room home, up to 40 pounds of dust is created annually just through everyday living.
That 40 pounds of dust contain chemicals, air pollutants, and dander. These contaminants are then pulled into your heating and cooling system and re-circulated 5-7 times per day. Imagine what that buildup looks like inside ductwork.
Dirty ducts don't necessarily mean there is unhealthy air in a home and duct cleaning has never been shown to actually prevent health problems. However, dirty ducts may be contributing to larger health issues or harboring contaminants that could cause serious problems for people with respiratory health conditions. With this being said air ducts should be cleaned on an as-needed basis. According to Angie's List and the NADCA, the HVAC Inspection, Maintenance, and Restoration Association, air ducts should be cleaned every 3-5 years.
An exception to this time frame should be made any time a renovation is completed, anytime pets who shed fur live in a home, or when moving into or building a new home.
How can duct cleaning help? Duct cleaning can help to remove contaminants from the re-circulated air in a home. Airborne contaminants and pollutants often aggravate respiratory conditions; an air duct cleaning may be most beneficial for those who suffer from allergies, asthma, or other respiratory ailments.
Besides aggravated respiratory ailment conditions, contaminants in the heating and cooling system can cause the system to work harder and shorten its life of a system.


A typical duct cleaning consists of:
• Cleaning registers and air vents
• Cleaning supply and return ducts
• Cleaning of furnace or air handler interior
• Cleaning of the blower assembly
Want to learn more about duct cleaning? If you live in our New Jersey service area don't hesitate to reach out to us. Please give us a call.
Last Updated: June 09, 2023