A.J. Perri helps lead the charge against breast cancer
October 05, 2021
---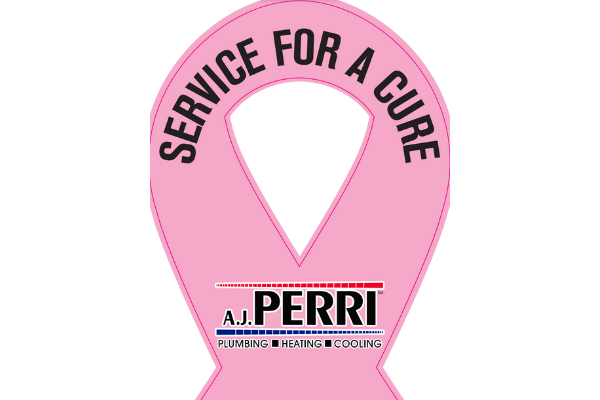 Learning that 1 in 8 women in the U.S. will develop invasive breast cancer within her lifetime is startling. According to the American Cancer Society, about 85 percent of breast cancers occur in women who have no family history of the disease. For these and many other reasons, we at A.J. Perri continue to support breast cancer research efforts. Every October, we support the American Cancer Society as they Make Strides against breast cancer.
In past years, the A.J. Perri team has participated in the Making Strides 5K Walk to honor and remember loved ones who lost their lives. In 2021, our efforts continue… we will donate $1 to the American Cancer Society for each service call performed by A.J. Perri technicians.
"2021 marks the 11th year A.J. Perri has supported American Cancer Society's Making Strides Against Breast Cancer," said Debbie Kern, marketing director for A.J. Perri. "The effort has grown from simple in-office fundraising, and team formation to 'Service for a Cure' in which the company donates $1 for service calls run during October.  Over the years, A.J. Perri has raised over $50,000 in support of the event/effort."
How can you help our efforts? Think of A.J. Perri when in need of heating, cooling, and plumbing repair services. Schedule an appointment with us by calling (732) 733-2548.
Last Updated: September 13, 2023