5 Benefits of Installing a Whole-House Water Filter in Your Home
October 05, 2015
---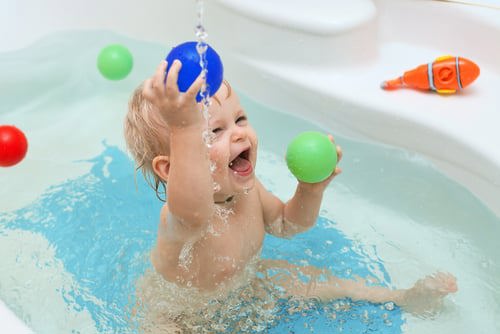 When you think of filtered water, what is the first thing that comes to mind? If you're like most residents of New Jersey, you thought of filtered drinking water, whether bottled or filtered right at the faucet.
We all agree that clean, filtered drinking water is more than a convenience. Safe drinking water is a necessity.
And while faucet filtration systems are convenient and better for the environment than bottled water- what about the quality of the water in the rest of your home?
In addition to cleaner drinking water for the whole family, consider these benefits of installing a water filtration and conditioning system for your entire home. Here at A.J. Perri we recommend the Halo 5, a 5-stage water filtration and conditioning system that packs all of the benefits below and then some!
1. Get It and Forget It - Whole-house water filtration systems offer both water filtration and conditioning- and they are maintenance free. No more remembering to change the filter!
2. No More Chlorine Taste or Smell- A quality whole house system removes pollutants, contaminants, odors and particles as small as 5 microns and conditions the water throughout your entire home without leaving a chemical taste or smell in your water.
3. Leaves the Sink and Shower 'Squeaky' Clean- A whole-house water filtration system and conditioning system can help remove hard water scale without using chemicals.
4. Helps Your Plumbing, Fixtures and Water-Using Appliances Last-  A system like Halo 5 can help extend the life of the water-using appliances, like your water heater, and even your plumbing. A Halo 5 works to remove minerals and lime scale caused by hard water.
And yes-
5. Cleaner, Better Tasting Water- but from EVERY tap, spigot and faucet in your home!
For more plumbing, heating, cooling or indoor air quality tips, please visit our website or blog. If you live in our New Jersey service area and would like assistance with your home's HVAC, Plumbing or Air Quality, please give A.J. Perri a call.  
Last Updated: June 22, 2023