Mitsubishi Ductless Units
---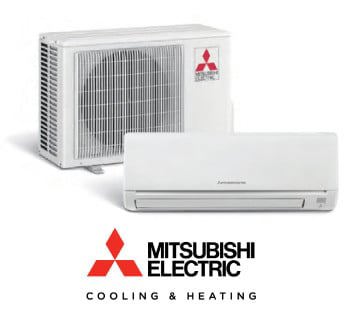 Mitsubishi Ductless Mini Split Systems are a convenient alternative to central heating and air conditioning. Whether you have a single uncomfortable room or you're renovating your entire house, Mitsubishi Electric has a Zoned Comfort Solution™ that fits your unique needs.
Wall Mounted Indoor Units
Control Your Mitsubishi Unit Remotely
Never worry about having to set the right temperature again. Sit back, relax and control your unit with our smartphone app wherever you are. You can monitor and adjust your system with a remote control, or create programs and schedules from your smartphone or tablet using a wireless interface.
Improved Air Quality
Advanced filtration features deodorize and purify the air in your home, contributing to better health. Washable 10-year filters with multi-stage allergen filtration remove particulates and contaminants from the air with continuous fan operation for better air circulation. The anti-allergen filter traps dust, allergens and other particles to improve indoor air quality.
Zoned Comfort
Wall-mounted units independently manage the comfort of a single room and can maintain the precise temperature you set.
Aesthetically Pleasing
Our wall-mounted units have a sleek design, with a flat front panel that blends into most environments. Units can be professionally painted or wrapped to complement your rooms.
A.J. Perri technicians are extensively trained to install, repair and maintain Mitsubishi ductless mini split systems. For more on this or any of our other products and services, please contact us. Don't forget to ask us about our exclusive 100% Satisfaction Guarantee!