5 Benefits of using a Nest Learning Thermostat
June 01, 2021
---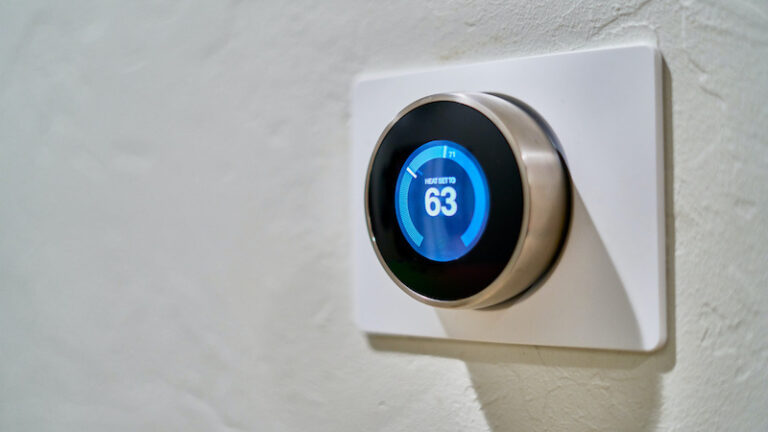 Cutting down on household expenses seems to constantly find its way to the top of everyone's to-do list. One of the easiest ways you can check it off your list is by upgrading your thermostat. The top recommendation at A.J. Perri is the Nest Learning Thermostat by Google due to its ability to save you cash and help save the environment by reducing energy usage.
Here are five benefits of using a Google Nest Learning Thermostat and why you should consider installing one in your New Jersey home.
Control the temperature from anywhere
This smart thermostat allows you to control your heating and cooling from your mobile device. You can set the temperature while you're away to make sure the temperature is just right for when you get home.
Track your home's energy usage
If you want to begin saving energy but don't know where to start, the Nest Learning Thermostat offers several options. When it senses no one is home, its Eco Temperature feature kicks in and lowers the thermostat to save you money. Each month you'll also get a report detailing how much energy you used each day of the month and tips on using less.
It adjusts to your life
The times of guessing which temperature is more efficient for your home are gone. The Nest Learning Thermostat automatically adapts as your life and the seasons change. Soon after your first week of usage, it will program itself. Again, one less thing on your to-do list.
It gives you push alerts you won't want to miss
Although the Nest Learning Thermostat can help with heating and cooling, it also can alert you if something is not quite right. If your home's temperature falls too low or your furnace is sending signals of distress, you'll receive an alert. You'll also receive a notification with helpful maintenance reminders – like when it's time to replace your air filter.
Works with other smart home features
This thermostat can also pair easily with Google Home smart devices. After installation, lowering the temperature could be as easy as "Ok Google. Change the temperature to 72 degrees."
As a Google Nest Pro Elite Installer, the technicians at A.J. Perri can correctly install your new smart thermostat so you can get back to things most important, like your family and friends. Schedule your installation online or by calling (732) 733-2548.
Last Updated: September 13, 2023